Kroy Biermann is setting the record straight after a recent accusation made by his estranged wife Kim Zolciak. The "Real Housewives of Atlanta" reality star took to her social media this week and asked fans to no longer shop from her online store, "Biermann's Closet".
Zolciak told fans that she no longer has access to her online store because she was locked out by Biermann. The estranged couple owned the online store, which sold gently used Zolciak clothing including the wigs for which she is famous. Zolciak then announced that she will open her own online store offering only products related to her and her children.
Kroy Biermann's attorney shot back on the accusation that he locked Zolciak out of the online shop. Kroy, according to Biermann's attorney, was the one who built and ran the site from the beginning. He also handled all transactions and the business aspect of the site.
•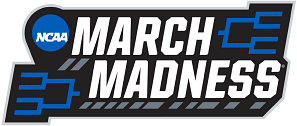 "Biermann's Closet is a family business; Kim designated the items to be sold and Kroy insured that items were listed on the site and delivered to the customer," Biermann's lawyer, Marlys Bergstrom, told Us Weekly in a statement on Friday, June 2.
The attorney added:
"Until recently there had been little activity on the site. However, since the divorce, there has been some traffic, and some items have been sold; one being a wig. These are wigs that Kim designated and approved were to be sold on the site; they hadn't attracted any attention until recently."
"Kroy was just doing what he had always done; he managed the actual logistics of the site and ensured that all items purchased were recorded, processed, and shipped."
The online store had lost the traffic it had in the past until recently. Obviously, fans started visiting the site after the news of their divorce broke.
This is just the latest occurrence between the two after announcing their divorce on May 8, 2023.
Kroy Biermann returns to social media for the first time since divorce
Kroy Biermann returned to his Instagram account this past week for the first time since announcing his divorce from Kim Zolciak. He posted a photo with an inspirational message about overcoming adversity.
"Great memories with all 6 of my kids as well! One day at a time…"
According to the message, when he looks back on his life, he sees heartbreak, but when he looks in the mirror, he sees strength and lessons learned. He captioned it, noting that spending time with his six children is very special to him. And that he is taking things 'one day at a time'.
Despite the divorce, he said that he is focused on his children. The couple has four children together and the former NFL linebacker adopted Zolciak's two daughters from a previous relationship. He has filed a petition for sole custody of the four children who are minors.