Lamar Jackson and Cam Newton have something in common - they are two of the most electric quarterbacks to ever play the game. Their rushing ability differs, but they're two of the best to ever do it at the quarterback position.
Jackson holds numerous rushing records thanks to his shiftiness and speed. Newton is the most unique goal-line weapon the NFL has ever seen (Newton did not play this season, but has more rushing touchdowns than everyone not named Derrick Henry since 2011 with 75).
That's not the only place they have similarities, though. They're both Heisman winners who also won an MVP in the NFL, but it's the way they won MVP that unites them even further.
•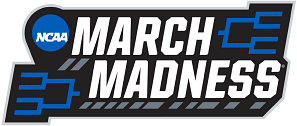 In 2015, Newton was arguably the most dominant offensive force seen in a long time. He dragged an offense with sparse weapons, a middling running game and a poor offensive line to the Super Bowl.
In 2019, Jackson had a similar run to the postseason with a bare-bones offense. A couple of Twitter users posted about the quarterbacks which showed their similarities in glaring detail.
Cam Newton won an MVP throwing to Ted Ginn Jr., Philly Brown and Devin Funchess as his three wide receivers. Lamar Jackson did it with Marquise Brown, Seth Roberts and Miles Boykin.
It can also be mentioned that both won Heisman trophies without help on offense. Jackson's Louisville team had no NFL wide receivers. Newton's Auburn team (which won the National Championship, too) had one player who took an NFL snap- and it was a defensive lineman.
The two posted arguably the most impressive MVP seasons in recent memory. While they weren't the most statistically dominant of all MVPs, they had less help compared to others.
When Patrick Mahomes won MVP, he had Travis Kelce and Tyreek Hill. When Aaron Rodgers won MVP, he had Davante Adams.
When Matt Ryan took home the award, he had Calvin Ridley and prime Julio Jones. Neither Jackson nor Newton had anyone even close to that caliber.
---
Cam Newton and Lamar Jackson: Superheroes
The 'SuperCam' persona that Cam Newton put on in his playing days was not just a fun nickname - it was a reality. The same can be said for Lamar Jackson, too.
Both quarterbacks were routinely asked to be superheroes. They were rarely given much if any help on offense and were asked to carry the load time and again.
The best receiver Jackson has had in his career is Marquise Brown. He does have Mark Andrews at tight end, too, but those are less valuable on offense than wide receivers.
The best receiver Newton ever had was an aging Steve Smith Sr. or a rookie D.J. Moore. Neither inspires all that much fear in the defense.
Newton never had an offensive line that could protect him, and Jackson's never had a reliable running game to support him.
These two don't look the same - Jackson has a significantly smaller frame than the 6'5", 255-pound Newton. Despite that, they had a ton of similarities.
Edited by Zachary Roberts