Few movies tug at our heartstrings like David Anspaugh's 1993 classic "Rudy", despite Joe Montana's recent attempts to inject a perspective. The movie focuses on Daniel "Rudy" Ruettiger's journey as he overcomes the obstacles in his path and goes on to play football for the University of Notre Dame.
Joe Montana, of course, had a first-hand experience of seeing the dream unfold as he was the quarterback at the University of Notre Dame at that time. Speaking to the "Pardon My Take" podcast, Montana said that the movie "embellished" parts of the story to make it more appealing to the viewers. He claimed that many of the things shown in the movie for dramatic effect did not happen in real life.
Those who have not seen the movie might want to read ahead with caution, as some aspects may contain spoilers.
•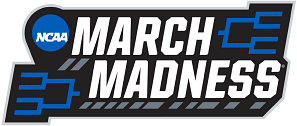 He said on the podcast:
"Well, I won't lie. He got a ration of crap every time we saw him. And he quit showing up to a couple of places. Well, you know, the locker room is pretty brutal anyway. But, you know, I mean, the "Rudy" story made a great movie, and a lot of it was embellished... And there were a lot of things that happened. Yeah, he got in, he got a sack. Was the crowd chanting? No. Did I throw in my jersey? No... There are a lot of truths... but there's a lot of things that didn't happen."
---
Joe Montana maintains a consistent narrative about "Rudy"
Joe Montana has also previously spoken about the film making similar claims. The last time he spoke about it was on the "Dan Patrick Show," where he was quite open regarding his misgivings about the film.
He had said:
"It's a movie remember ... not all that's true. The crowd wasn't chanting … nobody threw in their jerseys... He worked his butt off to get where he was ... but not any harder than anybody else."
It made headlines at that time and has contributed to people asking Joe Montana about his take on the movie every time they get a chance. He has also confirmed that he speaks to Rudy from time to time, and they agree on what he says.
Sean Astin, who played the titular character, later appeared on the same show and confirmed that the quarterback was right. He said that it was based on a true story, but there was "a lot of fiction" in it.
He said:
"Joe Montana was right, there was a lot of fiction in the movie."
He also added that the 66-year-old quarterback was one of the earlier backers of the movie when it came out.
So, it seems like fans will have to get used to the idea that movies are not documentaries. They need to remember that when inspirational stories are made into films, fictional elements are inevitably entered into them for dramatic effect.
Edited by Shamik Banerjee