Things appeared to sour between Aaron Rodgers and the Green Bay Packers at the end of his tenure there. After 18 years with the team, it seemed as if both parties were ready for a change. GM Brian Gutekunst then began saying that he hadn't heard from and couldn't contact his quarterback.
Rodgers usually doesn't take lightly to reports about himself. He will often go on television or somewhere else to refute something he feels is inaccurate. He did so with this and in doing so, revealed his true feelings about the GM.
•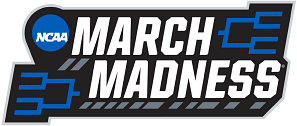 Rodgers revealed via The Athletic that he hadn't ignored his former GM:
"Did Brian text me more than I texted him? Yeah, but did I ghost him? No. I texted him back. There was back-and-forths that we had and so this is the story you wanna go with? You're gonna stand on this hill of austerity and say that arguably in the conversation of the best player in your franchise history, you're gonna say I couldn't get a hold of him and that's why we had to move on?
He continued:
"Like, c'mon man. Just tell the truth, you wanted to move on. You didn't like the fact that we didn't communicate all the time. Like, listen, I talk to the people that I like."
Rodgers seems happy to be with the New York Jets now and the Packers get to finally see what Jordan Love has to offer. It's probably the best scenario for both sides, but it's potentially less amicable than it could be.
---
Aaron Rodgers manifested a Super Bowl win
At the Taylor Swift Eras Tour, Aaron Rodgers was having the time of his life. He was dancing and singing with Miles Teller and the two of them manifested a Super Bowl win for the Jets.
Rodgers' presence in New York gives that same hope to the fanbase. They've been searching for a quarterback and now have a future Hall of Famer. Can he make their dreams come true? He certainly has the confidence in himself to do just that.
Edited by Zachary Roberts