Antonio Brown nominated himself as a potential replacement for Shannon Sharpe in the FOX Sports 1 debate show "Undisputed." That attracted scathing reactions form fans.
Brown tweeted his intention with a short clip of a superhero flying brightly through the sky:
"Me omw to take Shannon Sharpe's spot on Undisputed #ABUndisputed"
•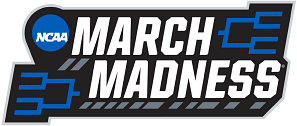 Comments that followed merceilessly trolled Brown. One said:
"CTE Mount Rushmore"
Here are some of the other top reactions on Twitter:
Most reactions suggest that Antonio Brown has chronic traumatic encephalopathy or CTE. It's an often fatal brain condition often acquired through repeated head blows and injuries.
Meanwhile, Sharpe agreed a contract buyout with FOX Sports, allowing him to leave the network after the 2023 NBA Finals. He joined FOX in 2016 after a stint with CBS Sports. The three-time Super Bowl champion also has a FOX podcast, Club Shay Shay.
While Sharpe's reason for leaving wasn't clear, fans pointed out two debates that led to the messy ending. First was their conversation regarding the performance of Tom Brady and the Tampa Bay Buccaneers. Sharpe criticized Brady's performance, leading Bayless to declare that he was jealous of the quarterback's career.
There's also Bayless' insensitive tweet about the cancellation of the Buffalo Bills-Cincinnati Bengals game due to Damar Hamlin's near-fatal accident. Sharpe asked Bayless to delete the tweet when he returned to the show. Bayless stood by his thought, making Sharpe furious.
---
Antonio Brown's got problems of his own
Brown's role as Albany Empire's majority owner is marred with controversy. There's the firing and re-hiring of coach Tom Menas. The team also released several players when he became owner.
Albany also had payroll issues, leading to the team playing games without receiving their salary for multiple weeks. The situation exacerbated when some players were locked out of their hotel rooms because of an incident that occurred on the team bus on their way back to New York.
There were also questions about whether Antonio Brown is the team's legal owner. The five-time All-Pro wideout also went on a Twitter tirade when his team suffered a blowout loss. He also announced that he would play for the team but did not suit up, as documents from his physical were not submitted on time.
Despite devoting most of his time to the Empire, his agent revealed that there's genuine interest from NFL teams to bring Brown back. However, he's reportedly exploring the right fit, per CBS Sports.