Running back David Montgomery didn't hold back about his time with the Chicago Bears. The running back, who now plays for the Detroit Lions, recently said in a video posted by the team that football was no longer fun for him.
As part of a 3-14 team that had the worst record in the National Football League last season, Montgomery said that he became accustomed to losing. He said that all of the losses took the fun out of football.
"That's all I was used to. And it got to a point where it su**ed the fun out of the game for me because I'm a competitor. I like to compete," said David. "That's what football's about. It's so refreshing to be in a place where that's appreciated."
•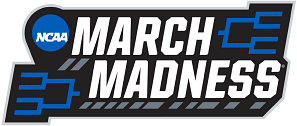 David Montgomery continued by saying that he is a competitor and all he wants to do is compete and win. And that is why he loves football so much. He said that being with a young Detroit team who is on their way up is 'refreshing'.
As one can imagine, those comments didn't sit well with a diehard Chicago Bears fans base. Many took to Reddit and Twitter to hash out their grievances with their former running back, while pointing out his inability as a running back playing a key role in losses.
Others said that winning is never fun and that he shouldn't have been surprised that it was no longer enjoyable. It will be interesting to see the response from Bears' fans when he returns to Soldier Field next season.
---
How long did RB David Montgomery play with the Chicago Bears?
Montgomery signed a four-year contract with the Bears in 2019 and became a free agent after the 2022 NFL season. During his time with Chicago, he broke the 1,000-yard rushing mark just once, in 2020. He accrued 3,609 rushing yards, 26 rushing touchdowns 1,240 receiving yards and four receiving touchdowns throughout four seasons. He missed just four total games in four seasons.
David Montgomery signed with the Detroit Lions this offseason as a free agent. The deal is for three years and worth $18 million.
Now he will start with a new offense in the Lions led by Jared Goff. The Lions finished the 2022 NFL season by going 8-2 in the final 10 games and just missing a playoff run.