Andy Reid led the Kansas City Chiefs to a win over his former team, the Philadelphia Eagles, in Super Bowl LVII on Sunday. Despite never winning a Super Bowl with his former team, he has now led the Chiefs to three appearances in the big game in the past four seasons, bringing home two Lombardi trophies.
After the game, Reid was on the field celebrating with his family when Philadelphia Eagles defensive end Brandon Graham approached him. Reid had drafted him in 2010.
Brandon Graham ran across the field saying that he had to show respect to the coach. He congratulated Reid and told him that he deserved to win. Andy Reid responded by telling Graham that he was such a good player and that the game may have been the best Super Bowl ever.
•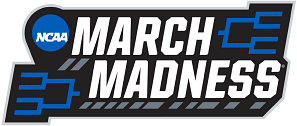 Andy Reid: "You're a great player man. ... That might be the best Super Bowl ever, right there."
Brandon Graham: "You deserve that right there, coach."
The moment was captured by NFL Films and posted to Twitter on Thursday afternoon; a moment shared by the head coach and his former player and a declaration of how big of a moment that game truly was.
A tied game with time ticking off the clock in the fourth quarter definitely had fans hooked to what would happen next.
Andy Reid shared his halftime gameplan that the Chiefs used for comeback win
The Kansas City Chiefs were down by 10 points at halftime during Super Bowl LVII. The big game presents a longer break during halftime due to the halftime show. So, what did the veteran head coach do during halftime to get his team back on track?
He said that he used the extra time to make adjustments with his coaching staff. He then used the other half to present that information to his team. That allowed for more time and discussion of how things were going to happen.
Reid said:
"Well, we break it up into two slots because it's a long period of time. We went in and made the adjustments that we needed to do as coaches and then presented it to the players."
He said that while he did speak to his team, he didn't give a big motivational speech or anything like that:
"Yeah, listen, we were right there. I don't have to motivate these guys too much. They're very motivated to do well, and we were down by 10 points so it's not that much."
Andy Reid's approach of setting a game plan and then executing it without having to give a long motivational speech, appeared to work as his team responded and went on to tie the game and then win it.