Brittany Mahomes shares a tight-knit bond with her husband, Patrick Mahomes, and his family members. The former soccer player is often seen relaxing with her mother-in-law and also occasionally meets Jackson Mahomes. But fans on Reddit believe that it is she who helps keep Patrick's younger brother in the spotlight.
Jackson Mahomes is not liked by NFL fans for several reasons. The TikTok star is battling a sexual assault case and was also part of numerous controversies, which helped establish him as a nuisance in fans' eyes. Therefore, fans generally do not have anything positive to say about him.
Hence, when they saw him in one of Brittany Mahomes' workout videos, which she posted on her Instagram story, fans started to wonder if she defends Jackson's problematic behavior.
•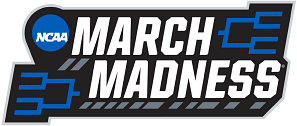 Brittany Mahomes celebrated Patrick Mahomes' birthday after winning against the Jaguars
On his 28th birthday, Patrick Mahomes had more to celebrate than just being another year older. The Chiefs secured a notable win against the Jacksonville Jaguars, marking a perfect start to a new year of his life. His exceptional skills on the field were on full display, adding to the festivities of the day.
Adding to the joyous occasion, Patrick's wife, Brittany Mahomes, took to her Instagram story to document the memorable day. From thrilling shots of the game to heartwarming moments of Patrick with a birthday cake, she shared the highlights with their fans. The playful, competitive spirit was also alive and well as Brittany playfully boasted about her victory over Patrick in a game of knockout.
The affection between the couple shone through as they shared sweet moments on the field. Fans joined in the celebration virtually, flooding social media with heartfelt birthday wishes for the football star.
After the game, Patrick opted for a relaxed birthday celebration, planning to spend quality time with his friends and gear up for their upcoming game against the Cleveland Browns.
Edited by Nicolaas Ackermann