Kansas City Chiefs head coach Andy Reid is absolutely not a fan of the new kickoff rule, which allows offenses to start from the 25-yard line if they call a fair catch from any point behind the line.
The NFL has been hard on making rule changes to make the kickoff a less prominent play. The reason is that a high number of injuries happen during the play since 22 players from both teams are running at each other at a high speed, which is the perfect recipe for chaos.
But Andy Reid absolutely dislikes the recent changes to the kickoff:
•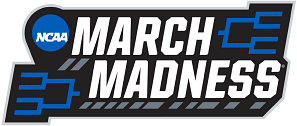 "Where does it stop?... Taking pieces away and you're playing flag football."
The kickoff-return percentage in recent years has been 38% - ever since the league moved the touchback from the 20 to the 25-yard-line, giving teams more reasons to kneel the ball down after a kick.
The numbers were appalling. Kickoffs were responsible for 12% of the concussions, although they represented only 6% of the plays, according to a league study. With the NFL working hard to reduce the number of concussions over the last decade, it's no surprise to see them trying to wipe kickoffs away from the game.
---
How many Super Bowls has Andy Reid ever won?
The legendary head coach has won two Super Bowl rings during his career, both with the Kansas City Chiefs.
His first was Super Bowl LIV in a 31-20 win over the San Francisco 49ers in February 2020. Three years later, his team again orchestrated a second-half comeback against his former team, the Philadelphia Eagles, and won a 38-35 classic.
He also lost two Super Bowls, one with the Kansas City Chiefs in the 2020 season, and one with the Eagles in 2004.
Although Reid has always been considered an exceptional coach, the absence of a Super Bowl ring had been a source of disappointment for him. Drafting quarterback Patrick Mahomes in the 2017 NFL Draft was the move that changed the Chiefs' fortunes. It also made Reid's biggest dream possible after getting close so many times.
Edited by Nicolaas Ackermann