Kansas City Chiefs head coach Andy Reid has been one of the most requested guests on the "New Heights" podcast. This week he finally made his debut on the show hosted by Chiefs tight end Travis Kelce and his brother, Philadelphia Eagles' center Jason Kelce.
Reid actually drafted both of the Kelce brothers. Jason, when he still coached the Eagles, and then Travis in his first season with the Chiefs. The veteran head coach recanted the first time he met Travis when he was still playing at the University of Cincinnati.
He said that he saw him play in a game against Temple and that his son kept telling him to watch how dynamic of a tight end he was. He said that while he was impressed with his size initially, he was a bit thinner after the Chiefs drafted him.
•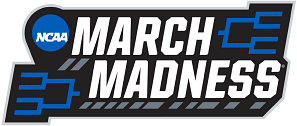 "This guy I saw play against Temple and my son kept telling me - 'This tight end is unbelievable. Kelce's brother is, like, incredible. I mean, he's 265 pounds, he's a beast.' Then I get him and he's like 240, but that's okay. I'm going to bring back a memory for you."
Andy Reid then went on to say that after the game in which Cincinnati won big, he went over to the locker room to get an opportunity to meet Travis in person. He said that the tight end was extremely casual and his immediate thought was that he was very cocky:
"The game's over, they just destroyed Temple, I come over to the locker room and (Travis) comes bee-bopping out and just giving me the business like we're long-lost friends. And deep down, I'm going, 'If I get my hands on that son of a buck, I'm going to rip his heart out.' But I played along with it. Cocky, cocky, damn, he was cocky. But listen, I knew the roots."
He continued by saying that although Travis' demeanor was a lot different than Jason's he knew he was worth drafting. The Chiefs selected Travis Kelce in the third round of the 2013 NFL draft.
What did Andy Reid say about Travis Kelce's leadership?
Despite the fact that Travis Kelce appeared to be a bit cocky in their first meeting, head coach Andy Reid said that the tight end has grown into a leader on the team. Reid went on to say that for about the first five years, the rumors about Kelce's attitude and behavior were close to the truth.
"Like I said, for like the first five years, those rumors were pretty close. For the next five years, they've been awesome. I've watched him blossom into a leader, and he's always been a great player, but a tremendous leader. Big heart, teammates love him. You're (Jason) not the only leader in the family."
The Kansas City Chiefs have made Super Bowl appearances in three of the last four big games, winning two.
While Andy Reid has been credited for leading his team to success over the last decade, he believes Kelce's leadership has played a big part in that too.