Many have speculated that QB Dak Prescott would sign a contract extension with the Dallas Cowboys this offseason. Cowboys team owner Jerry Jones was asked whether a contract extension with Prescott was close.
His answer didn't make it seem like the Cowboys were in any rush to do so. Jones said that while the hope was to extend their quarterback soon, it's not imperative that they do so before the start of training camp this summer.
"Cowboys owner Jerry Jones said they'd like to get a contract extension done with Dak Prescott, but added when asked about getting it done before training camp: 'It's not imperative to me to wrap anything up.'"
•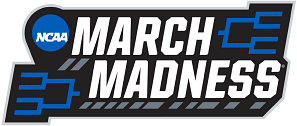 Jones has always said that his wish is to keep Prescott as their QB for the foreseeable future. But, he also is not worried enough to make it a priority at this point.
The Cowboys aren't afraid to spend money but after the mega contract that running back Ezekiel Elliott signed many years ago, there may be some hesitation.
The Cowboys are also trying to adhere to the salary cap limits. The comments by Jones show that the team isn't worried that Prescott will be a holdout until a contract extension is agreed upon.
Top 5 highest-paid QBs in the NFL
The salaries of quarterbacks in the National Football League has skyrocketed over the past few seasons. After Kansas City Chiefs quarterback Patrick Mahomes signed a mega deal in the summer of 2020, eveyrthing has changed.
So much so that Mahomes isn't even in the top five of highest paid QBs in the league. In fact, his $45 million a season now ranks him at number seven on the list. This offseason has shown that teams are willing to pay lucratives contracts to retain their QBs.
Earlier this offseason, Philadelphia Eagles quarterback Jalen Hurts signed a five-year contract extension that will pay him $51 million a season. Less than two weeks later, Baltimore Ravens quarterback Lamar Jackson finally got the extension that he had been longing for.
The new contract made Jackson the highest paid quarterback in the league at $52 million a season.
Aaron Rodgers, Russell Wilson and Kyler Murray round out the top five highest paid players at the position. If and when Dak Prescott signs a contract extension, it will be interesting to see if the Cowboys pay their quarterback a top five price?