Dallas Cowboys team owner Jerry Jones isn't one to worry about spending money. He'll sign big-time players in hopes that he will break the Super Bowl drought that his team has faced over the last two-plus decades.
Their postseason consisted of a Wild Card victory over the Tampa Bay Buccaneers and a loss to the San Francisco 49ers in the Divisional Round. Since then, the Cowboys have made significant personnel changes.
Every position coach was relieved of their duties last week and earlier this week offensive coordinator Kellen Moore parted ways with Dallas. Jones said that head coach Mike McCarthy will call the plays on offense next season. He also said that he is confident in quarterback Dak Prescott and believes that he is the reason for the team's success.
•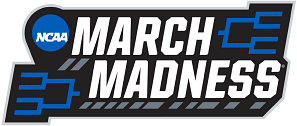 On Thursday morning on FS1's "Undisputed," NFL Hall of Fame tight end Shannon Sharpe gave his thoughts on the Cowboys' current situation. He said that he doesn't believe that Jones has confidence in Prescott.
He said that if Jones truly did, he wouldn't have said that the team plans to draft a quarterback this year. Sharpe mentioned that Jones wouldn't have said that he wished he had drafted a quarterback over the last few seasons if he was truly confident.
"But Jerry said a lot of things in his interview. About how they're going to draft a quarterback but he has the upmost confience in Dak and the 'reason why we were here is becuase of Dak.'
"But, 'I hate the fact that we didn't take a quarterback over the last couple of years'. That don't sound like a guy that's really confident in his quarterback."
Sharpe noted that Jones keeps saying that NFL teams that have been contenders and made it to the Super Bowl the last few seasons invested in their players. He said that Jerry Jones has been doing that for nearly 28 years and yet it apparently hasn't been working.
He keeps saying that we've seen a lot of the contenders over the last few years invest heavily in winning. Jerry, you keep developing players and in 28 years you haven't been back to the NFC Championship game."
As the NFL Draft approaches in the next few months, it will be interesting to see what acquisitions the Dallas Cowboys make and how it will affect the future of the team.
Who could be the Dallas Cowboys next OC?
The Dallas Cowboys are in search of a new offensive coordinator. A few names could realistically take the position formerly held by Kellen Moore. Now that head coach Mike McCarthy will call the plays on offense, the team may choose a less experienced coordinator that could learn on the job.
Dallas is said to be interviewing Thomas Brown, who was an assistant coach with the Los Angeles Rams last season. Jeff Nixon, who was the running backs coach with the Carolina Panthers, is also said to be in contention for the position.
Former Arizona Cardinals head coach Kliff Kingsbury is also said to be of interest to Dallas. But whether he is ready to take another coaching position is unknown. We will see who Jones hires in the coming weeks or months.