Once again, Dallas Cowboys fans are left lamenting a premature playoff exit. But the focus must now turn to the players who will be the Cowboys' free agents in the 2023 offseason.
Fans will be wondering what might have been following a limp exit against the San Francisco 49ers on Sunday. It continues a run which has seen them fail to advance beyond the divisional round since 1995.
Dak Prescott has come under sizable criticism for his mistake-riddled performance in Santa Clara, although it must be said that the Cowboys' defense was tremendous.
•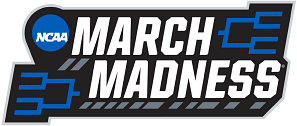 As every team in the NFL finds out, a season without a Super Bowl victory is a year knocked off their window of success.
Dallas Cowboys have now been eliminated by the Niners in two successive seasons under Mike McCarthy, and it's at this point that roster management becomes a priority.
Micah Parsons will need paying in a couple of years, and he will receive a max contract, such is his value to the team and generational skillset.
This influences decisions in 2023, with defensive cogs like Leighton Vander Esch, Anthony Brown, and Jonathan Hankins all set to hit free agency this offseason.
On offense, Tony Pollard is the standout name due to leave, although there is also speculation that Ezekiel Elliott's time in the Big D may be up.
Who are the current Dallas Cowboys free agents in 2023?
Offensive Free Agents
Kellen Moore may no longer be in demand for a head coaching job, with his performances in the playoffs leaving a lot of doubt over his play-calling. He faces a 2023 season with a vast change in personnel.
QB: Cooper Rush
Having played an admirable role in games that Dak Prescott missed through injury, Rush is likely to be retained. He threw for 1,051 yards in five starts, but managed just five touchdown passes with the league's #1 ranked offense.
His return depends entirely on whether there are NFL teams who see him as a potential starter.
RB: Tony Pollard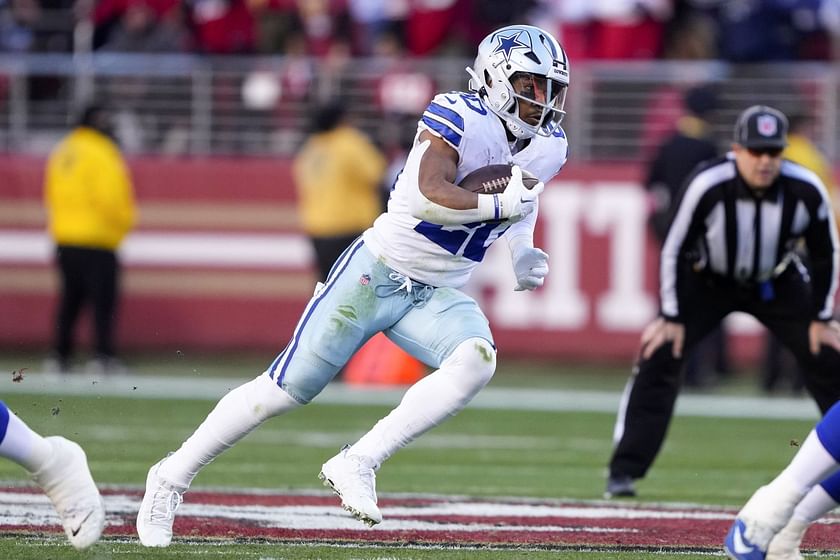 A fractured left fibula would severely limit Pollard's offseason deal hopes with other teams. He is also a key part of Dallas Cowboys' offensive structure, rushing for over 1,000 yards. The Cowboys will need to pay him.
RB: Rico Dowdle
A pre-season injury ruined Dowdle's 2022 season, but he is really liked by the Cowboys' coaching staff. The team will want to keep him, especially if one of Elliott and Pollard leaves.
TE: Dalton Schultz
Schultz became a key cog in Dallas' offense and was one of their better performers against the 49ers, despite a late mistake with a catch. He played under the franchise tag in 2022 and would ideally be kept, but he may be too expensive. He had just 57 receptions in 2022, making him an expendable asset.
WR: TY Hilton
Signed as a short-term measure, he was a positive influence on the locker room, but he is unlikely to be needed moving forward.
WR: Noah Brown
Brown played well in 2022, catching three touchdown passes for 555 yards in total. He is a valuable receiving option and probably wouldn't command a major salary increase.
OT: Terence Steele
Dak Prescott needs protection. Steele was one of the success stories of the undrafted free-agent market and has played very well.
He is a restricted free agent in 2023 and would be easy for Dallas Cowboys to retain. This is good news as he was the highest-graded offensive lineman on the Cowboys' roster according to Pro Football Focus.
OT: Jason Peters
Having arrived as a veteran presence, Peters may be considering retirement, which is likely to put an end to any Dallas thoughts of re-signing the 41-year-old.
G: Connor McGovern
McGovern has been a disappointment as both a guard and a center and hasn't done enough to secure a long-term commitment from the Cowboys. He will likely leave and be replaced in the draft.
C: Alec Lindstrom
Dallas likes his talent, but he isn't a guaranteed starter and has a troubling injury history. It's unlikely he will be retained.
Defensive Free Agents
LB: Leighton Vander Esch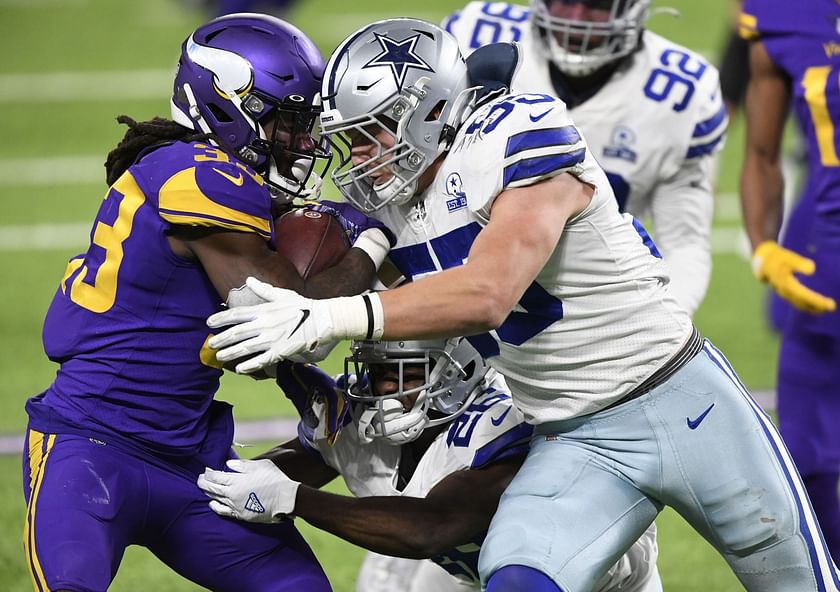 Having played on a one-year contract in 2022, Dallas would ideally like to keep him, but he will be expensive. The Micah Parsons issue is a factor here, and it could force Vander Esch to free agency in 2023. He made 90 tackles in 2022 and was an outstanding performer, meaning he could look to maximize his earnings elsewhere.
LB: Anthony Barr
Barr has declined as a player by a significant degree, but he isn't yet making mistakes which are notably costing the team's defense. If he can be retained at a reasonable price, then Dallas should re-sign him.
LB: Luke Gifford
Gifford hasn't made his presence felt on the roster, not yet nailing down a starting position. He won't be brought back.
CB: Anthony Brown
Brown's 2022 was disrupted by injury, although a cornerback with no interceptions is never valued highly. Fans have been critical of Brown, but he is a capable defender. His performances in 2021 showed that. A poor 2022 may work in Dallas' favor if it knocks his value.
CB: CJ Goodwin
Being used primarily as a special teams option, Goodwin has his value to the team, and is one of the more prized Cowboys free agents in 2023.
He had one forced fumble in 2022 and 14 solo tackles. He will be an easy retention.
CB: Trayvon Mullen
Dallas' secondary could be totally decimated by the 2023 offseason and Mullen is another player set to leave. Having arrived midway through the season, he made just one appearance and it was forgettable.
DE: Dante Fowler
Fowler was another high-performing defender for Dallas in 2022, but age may count against him as a free agent. He recorded six sacks and two forced fumbles in 2022, but cost management is on the agenda for Jerry Jones and co.
The team may feel like Fowler's departure can be offset by the development of Osa Odighizuwa and Jonathan Hankins. They may look to save money by letting the more experienced 28-year-old hit the open market.
DT: Jonathan Hankins
The Cowboys are going to have to realistically choose between Fowler and Hankins, and Hankins has the advantage of being a more rounded fit. He vastly improved the team's run defense and wouldn't be a majorly expensive retention on its own.
DT: Carlos Watkins
Watkins has fallen down the pecking order on defense, he may stay if there are issues with Fowler and Hankins, but he is unlikely to be back in 2023.
S: Donovan Wilson
Wilson led the Cowboys' defense perfectly in 2022. He led the team in tackles with 101 in total ane made seven tackles for loss.
His five sacks and nine quarterback hits make him a dangerous player in the backfield, a defensive Swiss-army knife if you will. Dallas needs to keep him and he will be expensive
S: Juanyeh Thomas
After spending the entire 2022 season on the practice squad, Thomas has already been signed to a future/reserve contract by the Dallas Cowboys.
What positions will the Dallas Cowboys focus on during free agency?
Ahead of what is likely to be an important offseason at AT&T Stadium, the Cowboys know where they must improve.
The Dak Prescott problem isn't going anywhere, so he needs to be surrounded by extra help.
Dallas are desperate to add to their offensive line ahead of the 2023 season, but it isn't a vast market in terms of other free agents.
The Cowboys will pick 26th in the first round of the 2023 draft, which will prevent them from getting a shot at the elite linemen in the draft: Paris Johnson Jr. and Peter Skoronski.
O'Cyrus Torrence out of Florida may fall to them, but it's likely the offensive line will be addressed in the second and third rounds.
CeeDee Lamb was brilliant in 2022, but the Cowboys need to find a partner for him. Dallas' offense can be explosive… against poor teams.
They need to create mismatches and may look to the draft to get a WR 2 to dovetail with Lamb. If free agency opens up with lower salaries than anticipated, Dallas could even move for JuJu Smith-Schuster or Jakobi Meyers.
Odell Beckham Jr. doesn't seem a likely target, given the fact that if Jerry Jones really wanted him, he would have been signed to help with the team's playoff run.
How will the salary cap influence the Dallas Cowboys' free agents in and out?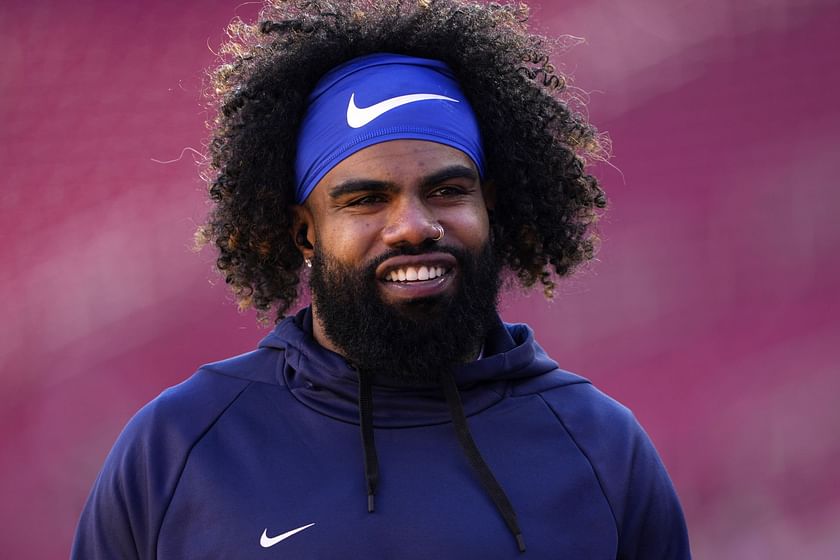 As of January 2023, the Dallas Cowboys have a predicted $6.5 million in salary cap space. This will increase with players leaving the franchise, although not by a seismic amount.
Jones will need to be smart this offseason and cutting Jourdan Lewis would save five million dollars. Doing so would see yet another cornerback leave the team, and that would require attention, which would likely come in the draft.
Getting either Deonte Banks or Cam Smith on rookie contracts would boost the team immediately from a football perspective. It will also give the Dallas Cowboys some breathing room cap-wise in that position for three years.
A final position of need is at running back. Elliott is one of the highest paid in the position in the NFL, but he doesn't put up the numbers his salary demands.
This is partially due to the 'run-by-committee' nature of Moore's offense. Dallas can save $11 million by releasing Zeke after June 1, but that is a lot of time after free agency has begun.
Doing so would allow them to re-sign Pollard and maybe add a system rusher like Raheem Mostert or D'Onta Foreman cheaply to support Pollard.
Evolution not revolution for Dallas Cowboys in 2023 free agency
It would be a lie to say that the 2023 offseason isn't a crucially important period for America's Team, but it isn't all-or-nothing.
Some Dallas Cowboys free agents will leave and some will remain. It is mainly about balancing cost management for future contracts for Parsons, whilst economically improving their offensive line, secondary and receiving corps.
Mike McCarthy's team aren't facing any cataclysmic losses this offseason that will wipe them out of playoff contention. They will be good again in 2023, and with a couple of smart additions, they can still hope to finally break their divisional round curse.
However, problems with Prescott remain and they may well hinder the team when the lights are brightest once again in the future.
Edited by Akshay Saraswat