This week, Dalvin Cook reportedly joined the unemployed running back club headed by Ezekiel Elliott and Leonard Fournette.
According to multiple reports, Cook is expected to be released by the Minnesota Vikings. The star RB was slated to enter the fourth year of the massive five-year, $63 million deal he signed with Minnesota in 2020.
•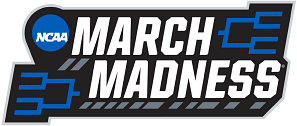 While a number of teams are expected to be interested in Cook, an NFL insider who spoke exclusively to Sportskeeda on the condition of anonymity said:
"All signs seem to point towards a return to sunny South Beach.
"It's common knowledge that the Vikings have been trying to trade DC," the source said. "Barring a last-minute attempt at a trade, they will release him on Friday, which could set the stage for him to return home to South Florida."
Cook, of course, is a native of Florida. He led Miami Central High School to a 52-5 record, rushing for 4,268 yards and scoring 64 touchdowns for the team. He then played college football at Florida State from 2014 to 2016.
Should Cook land with the Miami Dolphins, the 2023 season will be his seventh in the league. In six years so far, the soon-to-be free agent has made four trips to the NFC Pro Bowl and has racked up four straight seasons of over 1,100 yards.
Miami's running backs at a glance: Will Dalvin Cook fit right in?
As things stand, the Dolphins can call upon the services of Raheem Mostert, Jeff Wilson Jr., De'Von Achane and Myles Gaskin.
While Mostert is more than capable of holding his own, he has had his fair share of injuries, including last season. Mostert's season ended before the Dolphins could think about the playoffs. Achane, meanwhile, is still a rookie, which could mean limited minutes.
Interestingly, since Cook's rookie season, he has scored 26 times inside the five-yard line. All of Miami's current running backs in that span have accounted for just 20 touchdowns from the same yardage range.
Having Cook in that role would dramatically alter an already explosive offense led by Tua Tagovailoa, Tyreek Hill and Jaylen Waddle.
Considering Miami tried to trade for Cook once before, earlier this year, the former Vikings RB could very well end up on Mike McDaniel's offense to start the 2023 season.