Skip Bayless' controversial remarks were being reviewed all over the world on Thursday. His co-host of FS1's "Undisputed," Shannon Sharpe, has reached a buyout with Fox Sports to leave the company after the NBA Finals, ending their seven-year partnership on the show.
Perhaps one of the worst takes ever given by Bayless happened as NFL teams held training camps. The commentator used an awful reason to criticize Dallas Cowboys coach Mike McCarthy, who was under fire before the start of that season:
"I'm not taking a shot at him with this, but he's a little heavy. I wouldn't want my head coach in the National Football League to not look the part at all."
•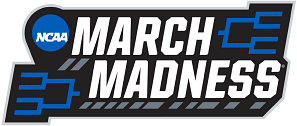 But to McCarthy's defense came Jenny Taft, who hosted the show alongside Bayless and Sharpe. She had none of it and went right back to Skip, as Sharpe kept quiet during the confrontation.
"I don't know if I think that is a fair shot for Mike McCarthy," Taft said. "I'm gonna leave it at that. I don't think it's a fair shot. Is everyone who is a good coachsas fit as you Skip? I don't think that's a fair shot."
She also did not waste any time being quiet as he tried to dismiss her comments:
"I'm allowed to have an opinion Skip. I'm allowed to say whatever I want on this show, as do you, too."
Who is Jenny Taft? Is she still working with Skip Bayless and Shannon Sharpe?
Taft has been one of Fox Sports' top assets for almost a decade. She worked a variety of sports before hosting some Fox Sports shows in 2018. Later that year, she was promoted as the moderator for Skip and Shannon's debates on the show.
She works as a sideline reporter for Fox on many fronts, such as soccer games, college football and the NFL. She left the show in February 2022 after leaving for maternity leave, and although she resumed her career on Fox shortly after, Jen Hale became the moderator.
Edited by Joseph Schiefelbein