Injuries are frequent in the NFL and can be disastrous for individuals and their teams. The 2022 season is mid-way through and has already seen plenty of season-ending injuries and many players have been placed on injured reserve.
As of now, 263 players are currently on the injured reserve list in the 2022 season. So what does it mean to get put on injured reserve and how long does a player have to stay on IR? The NFL has a long list of rules and sometimes it can get a bit confusing, but there are motives behind such steps.
If a player is placed on the IR list, then it allows the team to bring in a practice squad player to fill the void created on the roster. Players can remain on the IR list for as long as they are injured. There are different designations given to the injured player, such as 'Physically Unable to Perform', 'Reserve/Non-Football Injury' and 'Reserve/Non-Football Illness.'
•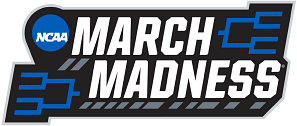 Players stay on injured reserve for as long as they need to. A returning player is eligible to return to practice (or the active/inactive list) after four games have been played since he was placed on IR. They then have a four-week window to return to the active roster. If this doesn't happen, then he must be shut down for the remainder of the NFL season.
You might also like - Who holds the record for the most kickoff returns in NFL history?
---
Do players on IR get a Super Bowl Ring?
Yes, even if he is put on the IR list, the player is still eligible to get a Super Bowl ring. The decision to award Super Bowl rings to any player who helped the team win the game rests solely with the team. Inactive players, coaches, trainers, personnel, and staff are included in this.
Do NFL players get paid on injured reserve?
Yes, when they are on the IR list, players are still compensated. The majority of player injuries occur during games or scheduled practices. However, if a player is hurt away from the field or on the sidelines, they may have trouble getting paid by the organization.
Can a player come back from injured reserve?
In the past, teams were not allowed to call back players from the IR list until the end of the season. But in 2012, rules were changed and now the NFL allows them to bring back eight players from the IR list during the season.