Drew Brees played in the NFL for 20 seasons and retired as one of the greatest quarterbacks to have ever played the game. Initially beginning with the San Diego Chargers, it was with the New Orleans Saints that he found his real fame. He obliterated passing yards and touchdown records and ended his career with the most passing yards and touchdowns ever. He has since been overtaken by the ageless Tom Brady, but he still has the highest passing yards per game on that list.
He also won the Super Bowl XLIV with the New Orleans Saints and was named the Super Bowl MVP. As a quarterback, he was a model of efficiency. He led the league in passer rating twice, four times in passing touchdowns, six times in completions and seven times in passing yards. His performances saw him named to 13 Pro Bowls and he was also the NFL's Offensive Player of the Year twice.
Given that the quarterback is the most important position in football, it is no wonder then that he was highly regarded when he finally retired. For his achievements, he earned handsomely on the field, but NBC had an offer for him when he retired as well. They gave him a broadcasting deal that would have added to his net worth. His broadcasting career, however, was short-lived.
•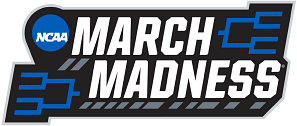 Drew Brees' net worth: $160 million and the NBC Broadcasting deal
When he retired, he was given the option by NBC to join them as an analyst for Notre Dame games and on Sunday Night Football. While his salary is not known, it is known that a competitor went public with $6 million per year, so it is assumed that NBC's offer would have been higher. Tony Romo, for example, is reportedly earning $17 million per year.
Therefore, one would expect his net worth to have increased by at least $6 million in the year that he was with them. Drew Brees has now stepped away from this contract after one year to reportedly spend more time with his family, something that was important to him when he retired.
Although Drew Brees remains under contract with NBC, the company is not expected to stand in his way if he decides to sign with someone else. But that does not look likely given his reasons for stepping away. Although not seeing out his broadcasting deal has hit his earnings, it has not hurt his overall net worth.