DeShone Kizer was one of the top quarterback prospects entering the 2017 NFL Draft out of Notre Dame. Kizer spent two seasons as the quarterback for the Fighting Irish (2016 - 2017). In his collegiate career with Notre Dame, he threw for 5,805 yards, 37 touchdowns and 19 touchdowns.
Entering the draft, Kizer spoke highly of his talents, even comparing himself to star quarterbacks Tom Brady and Cam Newton at the time. Kizer said:
"No one else can do what I can do. And I've truly figured out in this (draft) process, if I can maximize all my potential in every aspect of the game – this is bold – I do have the ability to be the greatest quarterback to ever play.
•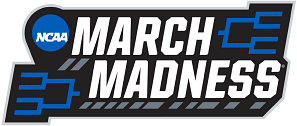 "I have Tom Brady's brain in Cam Newton's body. Why can't I be the greatest? The only thing stopping me from it is me. That's what's driving me now."
One of the downsides to DeShone Kizer coming out was his accuracy while at Notre Dame. He had a career completion percentage of 60.7%. For comparison, Newton had a 65.4 completion percentage coming out of Auburn and Brady's was a 61.9 completion percentage coming out of Michigan. The question was could Kizer backup his words when he was drafted into the NFL.
---
DeShone Kizer didn't look anything like Tom Brady or Cam Newton on an NFL field
Kizer was drafted by the Cleveland Browns in the second round of the 2017 draft, with the expectation of him becoming a franchise quarterback. However, that became short-lived in his lone season with the Browns. The former Notre Dame star threw for 2,894 yards with 11 touchdowns and 22 interceptions in the 2017 -18 season.
Kizer's 22 interceptions that season were the most as Newton finished second with 16 interceptions. Brady threw just eight interceptions, winning his third MVP award that season. The former Michigan star led the league that season with 4,577 passing yards. DeShone Kizer was 24th in the NFL in passing yards in his rookie season.
The former Notre Dame star didn't start another regular-season game in the NFL in his four seasons in the league. He was with the Green Bay Packers for the 2018-19 season, playing in three games. Although Deshone Kizer was far from Cam Newton and Tom Brady in the league, many won't forget his confidence before stepping onto an NFL field.
---
If you use any of the above quotes, please credit USA Today and H/T Sportskeeda.