Gracie Hunt, who is always there to support the Chiefs, was not on the sidelines Sunday when the Chiefs played against the Jacksonville Jaguars in Week 2 of the season. Instead, she was at her friend's wedding in Chicago.
Gracie, the heiress of the Kansas City Chiefs, is a regular attendee. She attends games not only to support the players but also because she does promotional and marketing work for the team.
But this time, instead of attending a game, she celebrated her friend who got married on Sunday. Hunt uploaded a series of pictures and showcased what she wore as a bridesmaid. She wore a golden gown and matched it with the other bridesmaids.
•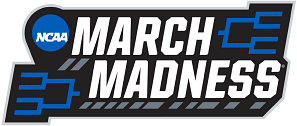 Gracie Hunt also uploaded a picture of her friend with her husband. The caption of the post read:
"Sundays are for touchdowns, but this Sunday was all about love and the ultimate win—witnessing our beautiful friend tie the knot!🏈💍✨ Congratulations to Mr. & Mrs. Baca!🫶🏼'
Fans were delighted to see her at the wedding and complimented her on her looks.
Gracie Hunt failed to impress fans with her outfit in Week 1
As previously highlighted, Gracie Hunt is a consistent presence at Chiefs games, showcasing her unique and fashionable style.
A well-known social media influencer, Hunt is recognized for adorning high-end luxury designer brands and vibrant ensembles on game days. However, during the Week 1 game, her fashion choice, specifically wearing a Super Bowl ring paired with an animal print pencil skirt, drew criticism from Reddit users.
Hunt's decision to flaunt the Super Bowl ring was viewed by some as excessive and sparked a wave of criticism. This occurrence underscores the intense scrutiny and attention that individuals in high-profile NFL positions often face.
Fans should expect her to come back at games next Sunday when the Chiefs face the Bears.