Since Deion Sanders was announced as the head coach of the University of Colorado at Boulder football team, he has made it known that he wants the top players in the country playing for him. Wednesday was National Signing Day, a big day for collegiate athletics, but, for most college football athletes, teams can secure early signees ahead of the February signing day. Some of these players will enroll early and begin working with the team ahead of spring football practice.
Cormani McClain, a five-star cornerback from Lakeland, Florida, was expected to sign with the University of Miami Hurricanes on Wednesday. McClain is ranked as the second-best recruit in the Class of 2023. Instead of having his signing ceremony, McClain announced that he would be delaying his signing.
•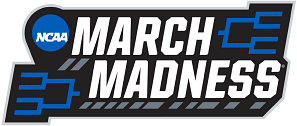 Cormani McClain is apparently in contact with Deion Sanders and the University of Colorado and is now still considering his commitment.
Steve Wiltfong, the recruiting analyst for 247Sports, said that he was told that Sanders was speaking to Cormani McClain prior to signing day, as well as the morning of.
"Colorado is in touch with Cormani McClain already this morning. So the Buffaloes are trying to make a move on the No. 1 cornerback in the country. He has talked to Coach Deion Sanders this morning."
While the Miami Hurricanes still hold out hope that they can convince McClain to sign with the team, the coach's star power may help convince him to join his team.
How many recruits has Deion Sanders signed at Colorado?
Deion Sanders may have just been on campus for a few weeks, but with Early Signing Day taking place in December, he needed to hit the ground running to secure recruits. The former NFL corner plans on rebuilding the team after just a 1-11 record in 2022.
On early signing day on Wednesday, Colorado had 14 players sign. That includes one four-star recruit, running back Dylan Edwards from Derby, Kansas. The University of Colorado at Boulder has already taken five players out of the transfer portal as well and has two verbal commitments from the upcoming signing day. One of those verbal commitments is four-star wide receiver Adam Hopkins from Thomasville, Georgia.
If Colorado is able to flip McClain's commitment from Miami, that would be a huge step for the football program. Getting the number two recruit in the entire nation to be a part of the next chapter in the football team's history would be monumental.