As Tom Brady would attest, football is a game of inches that come at you fast. One minute you're on top of the world, and the next, you're fighting off sub .500 teams in your division to be the fourth overall seed in the NFC playoffs.
Brady's personal life seems to be similarly changing gears at a rapid rate.
After vanquishing the New Orleans Saints on Monday Night Football, the NFL star had another admirer profess their feelings for him. Veronika Rajek, an Instagram model, shot her shot with the future Hall of Famer by proclaiming her Brady love to her 3.2 million followers.
•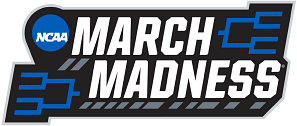 The social media maven was in attendance at the game and posted about her feelings:
"I saw the LEGEND 🏈and if somebody asks me again if I love Brady, yes I love him, and show me somebody who doesn't. Even his haters love him because they know he is the 🐐🏈❤️‍🔥 @tombrady thank you for an amazing show 🏈🔥 #GOATFOREVER"
There are no reports of the two dating, much less if they personally know each other. But after Monday night's big win and in light of Rajek's public confession, for TB12, it's good to be the GOAT.
Who is Veronika Rajek, the self-proclaimed devotee of Tom Brady?
Other than her love for Tom Brady, Veronika Rajek is known for having a huge following on Instagram. According to the social media platform, Rajek is a 'Fashion Nova Ambassador'; her bio is characterized as that of an influencer.
Her personal website indicates that Rajek has previously modelled for well-known brands such as Dolce and Gabbana, Blumarine, and Vera Wang.
Rajek began modelling at age 16 and competed in beauty pageants, including Miss Slovakia 2016 and Miss Summer 2015.
ALSO READ - Antonio Brown posts photo in bed with Gisele Bundchen? Social media left speculating
The 26-year-old influencer describes herself as a sports enthusiast, which explains the Tampa Bay Buccaneers gear and number 12 fandom. The public presence is quite an achievement for Veronika Rajek, who has steadily grown her one million-plus followers since 2019.
This offseason, Tom Brady faced persistent questions about his marriage and the Buccaneers' Super Bowl prospects. Now, the quarterback has his sights set on another deep playoff run, while many suitors have their sights on the recently divorced father of three.
Edited by Akshay Saraswat