Antonio Brown has tried to mock former teammate Tom Brady at every turn. With a divorce and on-field struggles, there's been no shortage of content and the former wide receiver has taken all of the opportunities. He's tweeted about divorce, posted photoshops with Gisele Bundchen, shared images of them together and so much more.
His latest escapade might be a shocking one. An image surfaced from his Snapchat story that has social media wondering if he's in bed with Bundchen.
•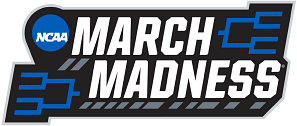 The woman in bed with Brown looks alarmingly like Bundchen. It's difficult to tell from the picture, but NFL fans think there's a good chance he's with his former teammate's ex-wife.
The likelihood that Brown has been with Bundchen is small, especially since she was recently spotted with a potential new boyfriend who was not the former NFL star.
ALSO READ - Is Tom Brady dating Veronika Rajek? IG model confesses her love for Buccaneers superstar
Still, given his propensity for getting into trouble and his unique desire to mess with Brady, it can't be ruled out. In any case, social media can't seem to rule the possibility out based on the picture, either.
---
Why is Antonio Brown mad at Tom Brady?
The former All-Pro wide receiver has had several issues since the late 2010s. He's been in legal trouble, blown up with several different NFL teams and seems to have walked away from the game.
He's also made a budding music career and started slandering his former teammates.
Brady seems to draw the ire the most, and there is no apparent reason for it. In New England, Brady recruited the wideout to his team. It didn't work out, but Brady tried to help him.
He did that a second time in Tampa Bay. Brown lasted a while with the Buccaneers before blowing up near the end of the 2021-2022 season.
If not for Brady, the wide receiver might have been out of a job since 2019 rather than only now. For this reason, it makes no sense that Brady continuously gets mocked on social media by his former teammate.
The former Steelers' star has some issues, but even they don't give a reason to this behavior.
Edited by Zachary Roberts