While his NFL career is stagnating, Antonio Brown might be poised to hit it big in the music industry. Even before he left the Tampa Bay Buccaneers and virtually assured the end of his football career, he was making music and music videos.
He's appears to be focusing on that as NFL teams refuse to pick up the phone for various reasons. Most athletes who make a foray into music don't do all that well, but it seems the former wideout is on his way to success.
He posted a tweet showcasing the fact that he's slated to perform at Rolling Loud next year.
•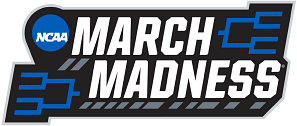 Rolling Loud is one of the biggest music festivals in the world, and there will be plenty of top-end talent there that Brown will be featured with. These include:
Future
Travis Scott
Lil Wayne
Playboi Carti
Lil Uzi Vert
Lil Baby
Kodak Black
Trippie Redd
DaBaby
2 Chainz
Brown is scheduled to perform on March 3, the first day of the event. He's in a group headlined by Playboi Carti, so there should be plenty of fans in attendance.
---
Why isn't Antonio Brown in the NFL anymore?
Antonio Brown is focused on making music largely because he's not in the NFL anymore. He's not retired, nor is he the age that players often retire at. He's only 34, so he's not too old to make a return.
However, Brown's off-the-field issues make him a dangerous investment for any team. He's been having issues for several years and has bounced from team to team as a result.
That has ramped up recently, though. The wide receiver has shown support for Kanye West during his anti-Semitism and White Lives Matter controversies. He also came out in support of Kyrie Irving during his anti-Semitism controversy.
At this point, Brown is too much of a wild card for a team to consider signing him. He also doesn't seem as interested in football as many teams would prefer.
As a result, no one is calling to sign him, and he's not looking for a new team to join. Instead, he's making music and trying to become a notable rapper.
Edited by Zachary Roberts