The Shop: Uninterrupted is the YouTube talk show starring LeBron James and superagent Rich Paul. They have candid conversations with famous personalities from all walks of life. The show made its Thursday Night Football debut during the Tennessee Titans and Green Bay Packers game.
The show will serve as an alternate to live broadcasts like ManningCast, which features NFL Hall of Famers and brothers Peyton and Eli Manning. During a discussion on Thursday, James brought up a play that the Los Angeles Rams ran on defense. He claimed that the team's head coach Sean McVay stole it from his Madden playbook. James said:
"I think [Los Angeles Rams head] coach [Sean] McVay been looking at my playbook on Madden. I played dime coverage and I put [Jalen Ramsey] on the inside. I put [Ramsey] on a blitz, then I hit the switch, where I can just put on a QB spy and I follow him all over the field."
•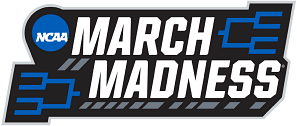 Rams cornerback Jalen Ramsey called out James and claimed that fans watching the broadcast would listen to his discussion and make memes about the NBA superstar lying:
"You know what they saying on Twitter right now? That you be capping."
Ramsey's response prompted a burst of laughter from those in attendance.
Watch the entire clip below:
What is the LeBron James lying meme that Jalen Ramsey was referring to?
After rap group Migos member Takeoff was murdered in Atlanta earlier this month, LeBron James was asked about the rapper's impact. Here's what he said in a post-game press conference:
"I was listening to those guys my first year with the Heat in 2010. You can ask any one of my teammates back then, they had no idea who the Migos was… I was like 'I'm telling you these guys are next.'"
James' story did not add up because Migos dropped their first mixtape on August 25th, 2011. This prompted memes on social media about James claiming that he predicted major events before they happened. Here are some of the best:
The 'LeBron James lying' meme has become a staple on NBA Twitter. Fans have been using it every time a player has a big performance, posting the photo in the tweets above with a fake quote from the LA Lakers star.