Josh Allen is getting tired of the media's obsession with his on-field relationship with Stefon Diggs.
Ever since he was seen yelling at his quarterback, the wide receiver has not practiced with the Buffalo Bills - even when physically present, leading to rumors and reports of a rift between the two, but Allen no longer wants to hear them.
On Tuesday, Allen joined Will Compton and Taylor Lewan on Bussin' with the Boys to discuss his alleged feud with his primary pass catcher. He said:
•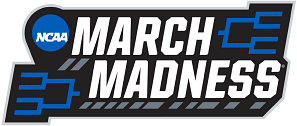 "Yeah, I love (Diggs). He's my guy... The media has blown this far out of proportion, right? Like we are in rookie or minicamp. we're not playing a game for four months. He doesn't show up one day; he's still there. Coach asked him to go home; we were in talks and discussions trying to resolve some things and it wasn't anything major. And (the) media blew it up.
"They're still talking about it, like, let it go, let it go. There's no reason to continue talking about it. He's on the field with us the next day, you know... It was not a big deal."
---
How should Josh Allen handle his relationship with Stefon Diggs?
Even though Josh Allen has said only positive things about Stefon Diggs amidst their alleged falling out, him saying that his primary aerial target is purportedly doing scrimmages with the team again is a very big development. However, at least one football personality has said the quarterback should still be cautious.
Speaking on his eponymous Roku show, Rich Eisen said:
"My two cents to Josh Allen would be, 'Don't measure your words.' You just be you, keep being you, because you have been insanely successful doing that, but understand (that) people like me and shows like this and media will parse these words...
"So I don't want him sitting there and thinking I'm hitching his giddy up. Should I ever say, 'Don't complain about anything?' because he could have been saying about that and not thinking about Stefon Diggs at all. Total benefit of the doubt, but that's why I'm saying this better be put to bed."