Sean Payton was seen by many as the potential final piece to fix the Denver Broncos. However, the team may need to go to another avenue, as one NFL analyst has claimed that the former Saints head coach could be out of the running.
In an article written by Albert Breer and published in Sports Illustrated, he explained that Dan Quinn may be the most likely hire for the team, not Sean Payton. Here's how he put it:
"Cowboys DC Dan Quinn is now fully available and, I'd think, that would probably mean he'll go meet with the Broncos in person soon. Quinn was on the coaching staff in Seattle with Russell Wilson, is tight with Denver GM George Paton and nearly was their hire last year. Since Jim Harbaugh is out, and Sean Payton might be, too, Quinn is positioned nicely."
•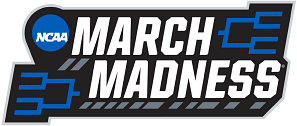 Dan Quinn's coaching history sets him up to win the competition for the Broncos job over Sean Payton
Dan Quinn is the current defensive coordinator of the Dallas Cowboys and boasts NFL coaching experience going back to 2001. After a decade of working as a position coach, he earned a defensive coordinator gig for the Seattle Seahawks. He coached the team during the most dominant phase of the "Legion of Boom" before leaving in 2015 to coach the Atlanta Falcons.
After a .500 rookie season as head coach, he led the team to the Super Bowl in 2016. Of course, he also suffered through the infamous (28-3) comeback of Tom Brady. However, he followed it up with a 10-6 season. It was the last winning season of his tenure in Atlanta.
Quinn went 7-9 in 2018 and 2019. Then, after an 0-5 start in 2020, he was ousted. In 2021, he surfaced as the defensive coordinator for the Dallas Cowboys. In 2022, he helped lead the team to the fifth-ranked defense in points allowed per game.
Has Dan Quinn coached his last game for the Dallas Cowboys?