The Los Angeles Chargers have a new offensive coordinator. The team hired former Dallas Cowboys offensive coordinator Kellen Moore on January 30th, 2023.
The move comes after the team fired former offensive coordinator Joe Lombardi, who was the team's coordinator for one season. Many criticized Lombardi for holding back the Chargers' offense and regressing Justin Herbert, while others also criticized head coach Joe Staley for blowing a 27-point lead against the Jacksonville Jaguars in the playoffs.
•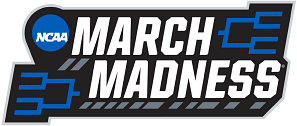 Despite the lack of success, it was Lombardi who took the heat and lost his job. Moore will replace him after spending the last four seasons (2019-2022) as the Cowboys' offensive coordinator. This will be the second team that Moore will coach.
Dallas Cowboys head coach Mike McCarthy wishes Kellen Moore success after he mutually agreed to part ways with the team
Following the departure of Moore, head coach Mike McCarthy issued a statement regarding the situation. He noted that the team had a discussion with Moore, and the two agreed to part ways mutually, while McCarthy wished him luck on his next journey.
McCarthy said:
"After continuing through our end of season review process and having additional discussion, Kellen and the Cowboys reached a mutual decision to part ways. I want to thank Kellen for his deep commitment, hard work and dedication that were a core part of his time with the Cowboys. The production of our offense and his mentorship of Dak were at the center of Kellen's impact, and we are grateful for his tenure and leadership. We wish Kellen and his wife, Julie, and their family the absolute best as they set out on the next chapter of their lives."
The two teams will face one another as the Chargers host the Cowboys at some point next season. The two teams will face one another as the Chargers host the Cowboys at some point next season. Moore will have to prepare for the Dallas defense led by Micah Parsons while coaching and leading Justin Herbert's offensive run.
If you use any of the above quotes, please credit Mike McCarthy, the Dallas Cowboys, and H/T Sportskeeda.