Dalvin Cook is currently without a team and the Washington Commanders should be looking out for him. According to former NFL general manager Michael Lombardi, the Washington franchise should be looking at getting the running back on the roster.
He based his views on that the ownership change is coming soon with the Commanders soon to be owned by Josh Harris. They will be looking to make some moves to bring a marquee name and add some excitement to the team.
With no big-name quarterbacks in the market available right now, getting a free agent running back like Dalvin Cook might make the most sense.
•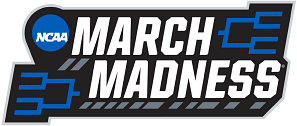 Lombardi said on 'The Pat McAfee Show':
"Washington to me should be all over Dalvin Cook because they need a running back that can be electric… Washington is going through an ownership change, so, maybe that's limiting how much funds they can spend.
"We'll know about that come July 20, but I'm projecting that based on what I think would be the fits that would make the team better."
How important would Dalvin Cook be for the Washington Commanders if they get him?
Michael Lombardi continued that he did not see it just being a case of the right fit because of changing ownership, but because of the team's needs, and he added that they have a new offensive coordinator in Eric Bieniemy.
He is coming off a program with the Kansas City Chiefs, where they arguably had the best quarterback in the NFL in Patrick Mahomes.
Now, he has to start with Sam Howell, who is untested in the league. So, having a running back add that threat would be good for him.
He added:
"If Washington had Dalvin Cook to go along with Sam Howell a rookie, in Eric Bieniemy's west coast offense, I think that would really take a lot of pressure off the young quarterback."
It is not the worst idea that has been put forward. Last season, all the other three teams in their division made the playoffs. The New York Giants made it to the divisional round, the Dallas Cowboys did too and the Philadelphia Eagles made it all the way to the Super Bowl.
So, it is not going to be easy for them and as coach Ron Rivera highlighted last season, the difference between them and the other teams was the quarterback.
If that problem recurs with Sam Howell this season, they must have a running option available in the offensive backfield. As Lombardi said, Dalvin Cook could be that answer that makes them competitive.