San Francisco 49ers running back Christian McCaffrey is now 27, and his soon-to-be-wife Olivia Culpo had the perfect way to celebrate.
On Wednesday, the 2012 Miss Universe winner posted on Instagram her engagement video with McCaffrey, whose proposal she had accepted in April. She wrote:
"Happy birthday to my best friend. I love you so much @christianmccaffrey"
•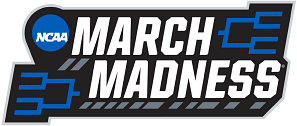 She also shared the video on her Instagram Stories with the caption:
"Happy birthday (to) the best person I know, @christianmccaffrey. I can't remember what you said here bc I completely blacked out, but I love you forever and always (tears of joy emoji)(heart emoji)(infinity emoji)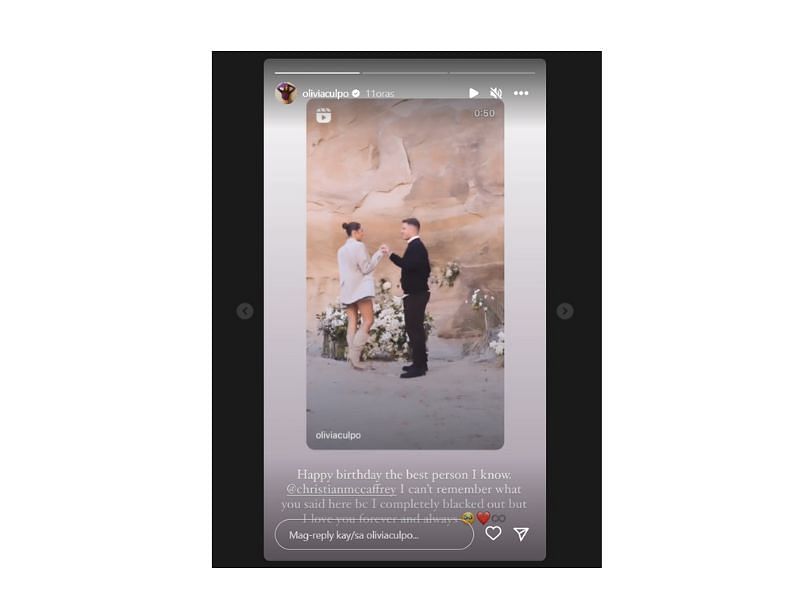 ---
How did Christian McCaffrey and Olivia Culpo become a couple?
The relationship between McCaffrey and Culpo stretches all the way back to 2019, when the former, then a Carolina Panther liked an Instagram photo of the latter that May.
However, no visible proof emerged until two months later, when they were spotted vacationing together in Mexico. Since then, Culpo became a regular fixture at Panthers games.
By November 2019, they were exchanging romantic messages. Finally, on Valentine's Day 2020, Culpo posted this on Instagram:
"Happy Valentine's Day to my best friend. Thank you for changing my life and showing me the kind of love I always wanted but never thought was possible. You are the definition of an answered prayer. I am the luckiest girl in the world."
---
Which other NFL players has Olivia Culpo been romantically involved with?
As it turns out, McCaffrey is not the first NFL player Culpo has dated. She had been linked to former Denver Broncos quarterback Tim Tebow, although not much proof came of it.
Then from 2016 to 2018, she dated receiver and returner Danny Amendola. According to her, it was less than ideal:
"I worry all the time about the future. I always thought by 30, I would be married, and I'd have kids. I was with somebody that did really horrible, horrible things. I was made to feel like a less-than human in every sense of the word. I've never talked about it before."
Culpo's experience with Amendola led to a "no-athletes" rule, which she eventually rescinded for McCaffrey. When asked why, she told Entertainment Tonight:
"He's just the best. I feel like he is really everything that I could ever ask for. So I never have to worry about anything. I think that was the reason why I didn't want to date an athlete, no offense, because there is a reputation there."