Joey Chestnut is an absolute legend in the world of competitive eating. He has also become an American staple every year on the 4th of July. This is the annual date for the mega-popular Nathan's Hot Dog Eating Contest that takes place at Coney Island. The televised ESPN event is by far the most popular eating competition every year.
Millions of Americans tune in every year to watch Joey Chestnut compete in the hot dog eating contest, which has really become as much of a 4th of July tradition as fireworks and cookouts. As usual, viewers were in high anticipation of the Summer 2023 version to see if Chestnut could once again break his own world record.
The weather had other plans this year. Due to significant thunder and lightning with stormy weather expected to linger all day around Brooklyn, New York, the annual hot dog contest was unfortunately canceled. The event always takes place outdoors, so the difficult decision was basically forced.
•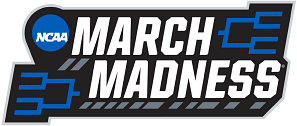 Among the many disappointed fans was sports media giant and newly-signed ESPN team member Pat McAfee. He immediately went on his personal Twitter account to express his frustrations with being unable to watch Joey Chestnut attempt to make history yet again.
McAfee tweeted this simple response:
"DAMN"
Pat McAfee speaks for many as Independence Day 2023 just won't be the same without this annual tradition. Fans will now need to find another way to occupy the 10 minutes they would have spent watching Chestnut devour about six dozen hot dogs. His personal record is 76, which is also the current world record.
Joey Chestnut is the GOAT of competitive eating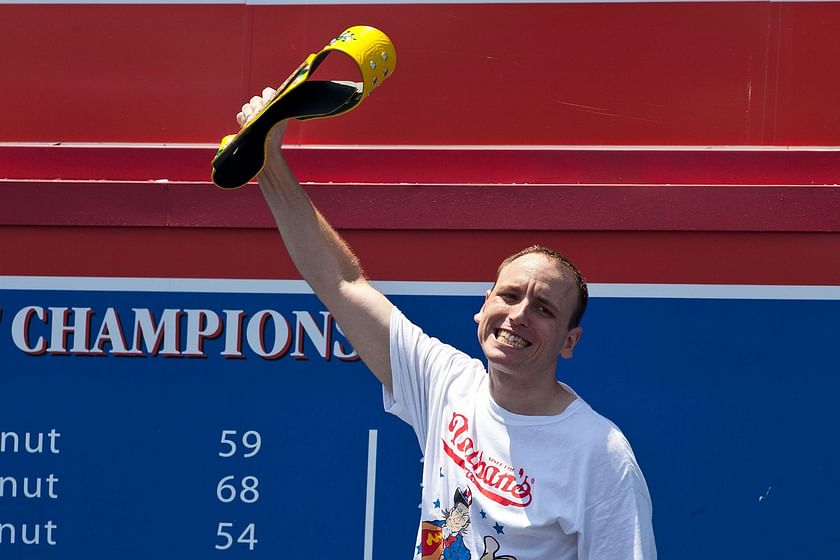 The Mustard Belt is awarded to the winner of the Nathan's Hot Dog Eating Contest each year. Joey Chestnut has won it 15 of the past 16 years, giving him the most wins ever. His dominance also goes well beyond just hot dogs, though that's his national claim-to-fame. He currently holds at least 50 world records in documented competitive eating, including everything from chicken wings to twinkies.
While it can surely be debated as to whether or not competitive eating is actually a sport, Chestnut is the greatest of all time at it, regardless of what it's categorized as. A case can also be made that he's dominated his field more than any other athlete has in their own sports. Tom Brady and Michael Jordan combined to win 13 titles, still two fewer than Chestnut's solo 15 Mustard Belts.