Peyton Hillis continues his recovery from a recent swimming accident that left him in the Intensive Care Unit (ICU). Recent updates from his family have said that his recovery is headed in a positive direction. This week, it appears that he got a visit from another former NFL running back.
Super Bowl-winning RB Emmitt Smith took to his social media accounts on Friday (January 20) to share that he visited Hillis in the hospital. The photo shows Smith at Hillis' bedside and the caption states that he was able to visit a 'recovering hero' this week.
Smith continued by saying that he was praying for his continued healing:
•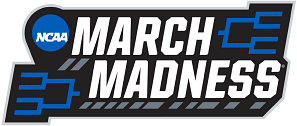 "I had the opportunity to visit a recovering hero this week #PeytonHillis Praying for his healing"
In early January, Peyton Hillis, rushed to save his children who were caught in a riptide while visiting Pensacola Beach, Florida. He saved his two children from drowning but suffered some severe injuries to his lungs and kidneys. Those injuries left him in the ICU and on a ventilator until last week.
His girlfriend, singer/actress Angela Cole, gave an update on the former NFL running back's condition last week, thanking everyone for all of their thoughts and prayers and sharing that he was recovering. She also said that while he is on the road to recovery, he still has a long road ahead of him:
"A hero. ❤️. So proud of this man and so incredibly grateful for family and this incredible hospital.Peyton is off the ventilator and is on the road to recovery. Please continue to pray for he's still got a ways ahead of him, but thank you for all of your prayers and love and support thus far. It truly makes all the difference. Today was a good day."
---
When did RB Peyton Hillis play in the NFL?
Peyton Hillis was drafted by the Denver Broncos in the seventh round of the 2008 NFL Draft after playing his collegiate career at the University of Arkansas from 2004 to 2007.
The Broncos designated him as the starting fullback in their offense and he went on to rush for over 300 yards and five touchdowns in his rookie season.
After a disappointing 2009 season, Peyton Hillis was traded to the Cleveland Browns in 2010 in exchange for quarterback Brady Quinn. That season, he went on to rush for a career-high 1,177 yards and 11 touchdowns along with 477 receiving yards and two receiving touchdowns.
After two seasons with the Cleveland Browns, he became a free agent and went on to spend time with the Kansas City Chiefs, Tampa Bay Buccaneers, and the New York Giants.
In 2015, he announced his retirement from the National Football League.