Peyton Manning may have taken plenty of hits on the football field during his record-setting career, but he has also taken hits off the field as well.
Back in 2016, after he retired from the National Football League, Peyton was in attendance at the Comedy Central Roast of Rob Lowe, a special where celebrities roasted the actor all night.
Award-winning singer-songwriter Jewel took to the stage and roasted Rob Lowe as well as some of those who were in attendance.
•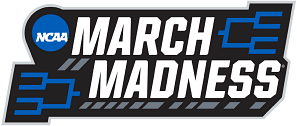 Jewel mentioned that Peyton was there because his younger brother Eli, who was playing for the New York Giants at the time, was still making their father proud. His younger brother Eli retired a few seasons later at the end of the 2019 NFL season.
"And Peyton Manning is here because Eli is still out there making his dad proud."-Jewel
Peyton, like everyone else at the roast, took it all in stride. He, like comedians David Spade and Pete Davidson, cracked a few jokes. The former NFL quarterback is no stranger to cracking jokes or being the target of jokes. He hosted NBC's iconic late-night show "Saturday Night Live" and has created his own jokes in monologues during his other hosting duties, including "ESPYs".
Is the "ManningCast" returning next week?
Peyton and Eli Manning debuted their alternate version of ESPN's Monday Night Football, the "ManningCast" in 2021. The show instantly became an instant success as NFL fans were able to watch the game while also getting insight from two Super Bowl-winning quarterbacks and their guests. A never-before-seen or done take on a National Football League game. As a result, many moments have gone viral on social media, further increasing the popularity of the show.
The show not only returned this season but is also signed on for two more seasons as well. The contract for the "ManningCast" includes ten games throughout the season, allowing Peyton and Eli to have a say in their schedule throughout the year.
While the show wasn't on throughout the holidays, it will return next week for the Wild Card game that will be held on Monday night as part of Super Wild Card weekend. The matchup is yet to be determined depending on how the final weekend of the season plays out.