Amazon founder and CEO Jeff Bezos is said to have a solid interest in buying the Washington Commanders. While he can certainly afford it on his own, he is said to possibly be teaming up with Jay-Z and perhaps even Matthew McConaughey.
But, of course, that's not the only financial move that Bezos currently has in the works. He recently donated $100 million to country music superstar and philanthropist Dolly Parton to use for her various charities that she works with.
CNN asked him if he would donate most of his $124 billion in wealth. Bezos said that he would, however, he didn't disclose which organizations he would donate to. He then continued by saying that the logistics of the process are the most challenging when dividing that much money:
•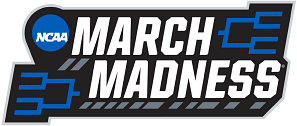 "Yeah, I do. The hard part is figuring out how to do it in a levered way."
Although Jeff Bezos didn't give an exact answer on where or whom he would donate his money to, he did mention a few things to CNN. He wants to help fight climate change and reduce inequalities around the world.
Bezos has been criticized in the past for not being charitable. His ex-wife MacKenzie Scott has given billions of dollars to charity in recent years and has pledged to donate most of her wealth. As have other wealthy entrepreneurs including Warren Buffett and Microsoft founder BIll Gates.
Jeff Bezos doesn't deny that he wants to buy the Washington Commanders
The Washington Commanders recently announced that Daniel and Tanya Snyder had hired Bank of America Securities to handle future transactions for the team. Since then, Jeff Bezos has been at the top of the list of potential new owners.
CNN's Chloe Melas asked the Amazon CEO about the rumors of him potentially becoming the Commanders' next owner. While he didn't say that it was true, he didn't deny it either. He said that he grew up in Texas and played football when he was younger. He said how much he loves football and that it is his favorite sport. His girlfriend Lauren Sanchez then said that she too loves football.
"I played football growing up as a kid, and it is my favorite sport. So we'll just have to wait and see."
The Washington Commanders are currently worth $5.6 billion according to Forbes, but the price tag of the official sale could be upwards of $6 billion. The only possible hurdle that Jeff Bezos could come across in his pursuit of the Commanders is the fact that Daniel Snyder loathes the Washington Post. Whether he could look past him being the owner of the Post and still make the sale, is still unclear.
If you use any of the above quotes, please credit CNN and H/T Sportskeeda.