After the sale of the Denver Broncos earlier this year, the Washington Commanders are next in line to receive new ownership. As such, prospective buyers are readying themselves to compete for the mantle.
Celebrity rapper Jay-Z and Chief Executive Officer of Amazon, Jeff Bezos, have apparently made plans to work together to win the bidding war for the team.
According to TMZ, Bezos and Jay-Z had a secret meeting to discuss their plans in buying the team. The two were spotted at Horses in Los Angeles. The restaurant was normally closed at the time they went, but it was opened just for them.
•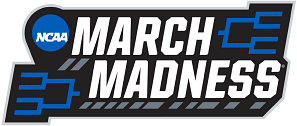 The meeting reportedly ran from 7:30 PM until 9:30 PM, when Bezos left. Jay-Z stuck around until midnight.
Both Jay-Z and Bezos have expressed interest in owning the Washington Commanders in recent days.
---
What are Jay-Z and Jeff Bezos getting with the Washington Commanders?
The Washington Commanders are valued at $7 billion.
In recent years, the team has changed names from the Washington Redskins to the Washington Football Team. The 2022 season is their first with the "Commanders" moniker.
The team has routinely missed the playoffs since 1991, when they last won the Super Bowl. They've made it seven times since then, but have failed to reach the divisional round since 2005.
Most recently, the team managed to go 7-9 in 2020 and win their division. They faced Tom Brady and the Tampa Bay Buccaneers in the wild card game and ultimately lost.
Fans are hoping that under new management, the team can return to their glory days of the 1980s and early 1990s. During that period, Washington reached the big game four times and won three Super Bowls.
However, if the NFC East is as tough as it has been this year, the team has their work cut out for them.
At 4-5, the team is in last place in the division race. Ahead of them are the 8-0 Philadelphia Eagles, 7-2 New York Giants, and the 6-3 Dallas Cowboys.