New Las Vegas Raiders quarterback Jimmy Garoppolo isn't available to begin OTAs as he is dealing with a foot injury after having surgery. With Josh McDaniels ready to improve on the Raiders' showing from last season, he will have to do it without Garoppolo for some time.
However, this was known to the organization, according to Vincent Bonsignore of the Las Vegas Review Journal as OTAs begin for the AFC West franchise. As news has dropped that Garoppolo will not be participating in OTAs and possibly even training camp, fans aren't happy.
Several have taken to social media to give their thoughts on Garoppolo's injury as he recovers on the sidelines.
•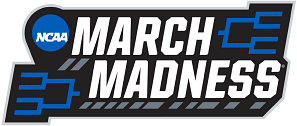 One fan on Reddit gave a little jibe to the new Raiders quarterback:
"Jimmy Glass at it again."
Others chimed in with their thoughts on Garoppolo potentially missing training camp, and the Raiders quarterback didn't come off looking too good.
So, it appears that not many fans are suprised by this news, and in fact, some are happy with it, which is odd. Perhaps a look ahead to next year's draft with Caleb Williams is in their minds?
---
Expectations for Garoppolo and Raiders
Las Vegas managed to win only six games last season as Derek Carr was sensationally benched in favor of Jarrett Stidham for the final two games.
While Las Vegas lost both, the writing was on the wall, and Carr was out. Now enter Jimmy Garoppolo. For some, he is the one to take Las Vegas to where it wants to go, but for others he isn't. Talk about dividing opinion.
The bar hasn't been set too high for Garoppolo, though, so winning more than six games should be doable. The AFC West is tricky though as the Kansas City Chiefs, Los Angeles Chargers and the Denver Broncos are all expected to improve again.
Las Vegas' offense ranked 12th in scoring last season (23.2 points per game) and the defense was one of the worst in the league, allowing 24.6 ppg.
Will that change next season? Fans are hoping so, but with Garoppolo still sidelined with his foot injury, it will be awhile before he is seen in his new colors.
Edited by Joseph Schiefelbein