For the past few weeks, Jackson Mahomes has been subjected to constant criticism after he was arrested following a sexual battery allegation. As things progressed, NFL fans and social media users continued to call out the TikTok star, even attacking Patrick Mahomes and his family.
However, Randi Mahomes continues to support her children.
Despite expected backlash on social media, Randi shared a sweet birthday reel post for the 22-year-old on her Instagram account.
•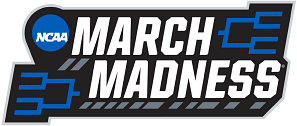 While Randi seems to have cleaned out other comments hating on her son, there was an influx of supportive messages on her Instagram. Apparently, many users wanted her to be able to wish Jackson Mahomes happy birthday in peace.
Many even wished Jackson happy birthday, reaching out to the TikTok star via comments on Randi's Instagram.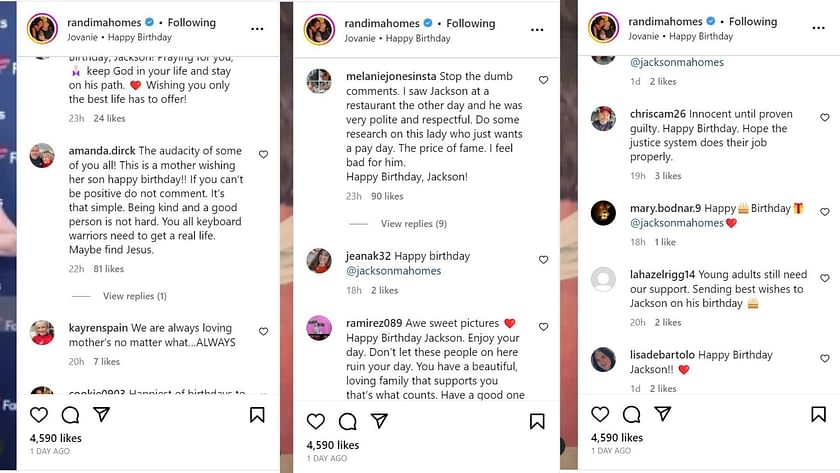 As per a few users, Jackson is "innocent until proven guilty", and they want the justice system to do their job properly. Despite constant allegations against him, he is yet to be convicted.
Another user shared a small anecdote from their time in a restaurant when Jackson was very polite:
"Stop the dumb comments. I saw Jackson at a restaurant the other day and he was very polite and respectful. Do some research on this lady who just wants a pay day. The price of fame."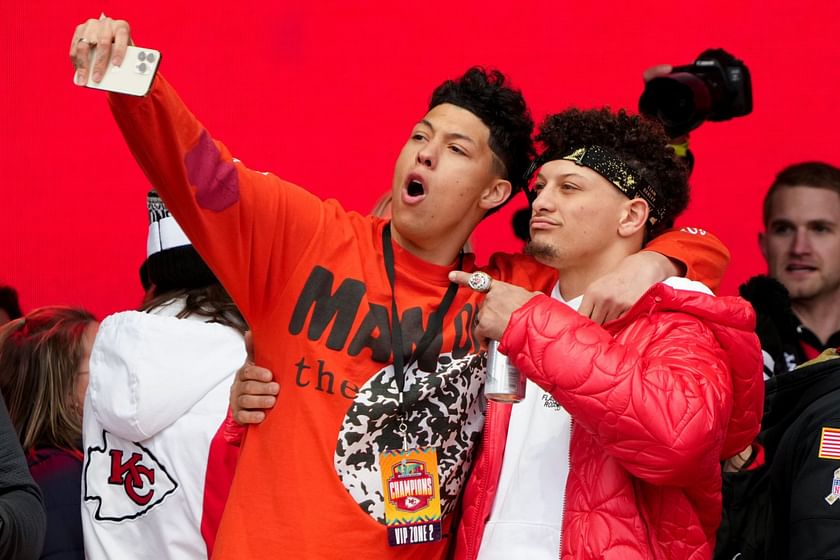 ---
Jackson Mahomes update: New details on Chiefs QB's brother's sexual battery case
According to a recent police affadavit, Jackson apparently attempted to kiss his accuser Aspen Vaughn thrice before he left her restaurant. He even asked her not to say anything, creating multiple issues at the restaurant. While the document shared had names and some information redacted, it still covered several charges against Mahomes.
The document read:
"He then grabbed her by the throat, forcing her head back and kissed her and put his tongue in her mouth," the document read. "[Redacted] did not consent to this and is over the age of 16. She pushed the defendent away."
Furthermore, they also detailed Jackson Mahomes' alleged altercation with a server. The latter, trying to get a water bottle from a room, was shoved while Jackson prevented him from doing so. While he did try to issue an apology later, Jackson apparently expcted the anonymous server to be aware:
"The defendent attempted to apologize later to [redacted] but also told him that he shouldn't have to tell [redacted] twice to leave a room and that if he is in a room in the restaurant, it is off limits."
That being said, Jackson or any member of the family is yet to comment on the matter.