Nobody understands Tom Brady better than Rob Gronkowski in the football world. Not only do they have a telepathic understanding on the field, they are great friends off it as well.
Much has been made of Tom Brady's future plans for the upcoming offseason. It is possible that he may retire. However, coming back right after retiring in 2022, the GOAT may want to stick around a bit longer. He has the option of returning to the Tampa Bay Buccaneers. But other teams are said to be sniffing around with the Las Vegas Raiders as one of the often-mentioned destinations.
Rob Gronkowski believes that his former colleague with the New England Patriots and Buccaneers would choose to return to Tampa Bay rather than go to the Raiders. He based his belief on the fact that Brady is familiar with the team, having spent the past three years there and that they have a great front office that can make things work out for the veteran quarterback.
•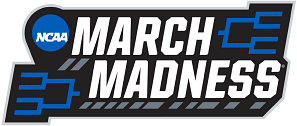 Does Rob Gronkowski think there is any other choice for Tom Brady?
Everywhere Rob Gronkowski goes these days, he is asked what he thinks Tom Brady will do. When asked earlier on broadcast about the feelings on this matter, Gronk replied that he does not believe that even Brady knows for sure what he is going to do next year.
He did qualify that statement by saying that those who believe the GOAT is not capable of elite quarterback play anymore are wrong. He cited the Tampa Bay Buccaneers quarterback as being among the top five in passing yards this season. He believes that the quarterback's next step will be to go into a situation that intrigues him the most. Brady returned from retirement to play the game he loves and is expected to go to a place where he will find the challenge that keeps him going.
Rob Gronkowski is almost certain that his former teammate will be playing this year and does not see retirement as the primary option. However, he did allude that if the GOAT does not find something that satiates his playing desires, he always has a TV deal in place that could be the fallback option.
Right now, there is a lot for Tom Brady to think about as he mulls his future. Whatever he chooses to do, there is a great likelihood that Rob Gronkowski will be one of the first to know about it. Who knows, maybe they might even hook up on the field again for one last tango.