Tom Brady and his next career move. This has been a hot topic every offseason for the last few years, and as we approach the end of the season, many think Brady could again be on the move.
But where? Several teams have been floated as possible destinations, including the San Francisco 49ers, the New England Patriots, and even the Las Vegas Raiders. There is also talk of retirement.
Who are the current Super Bowl favorites?
•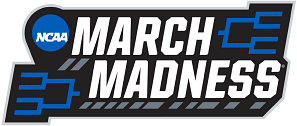 Brady's former teammate Rob Gronkowski was a guest on the New Heights podcast with Jason and Travis Kelce, where he was asked about Brady's next career move.
Gronkowski said:
"Ahh man. There's rumors he was going to the 49ers. There's rumors he's going back to Tampa. And there actually it's only between the 49ers, Tampa and New England right now from the media aspect. But I would 100% be surprised if he went back to New England. No doubt. I mean, it would be nuts."
Gronkowski added:
"I mean, that would be a crazy story. But I mean, I just don't really see that happening. But, you never know. I'm not Tom. I'm just me. My analyzing skills out there and I think, you know, that'd be a tough shot for him to go back to New England. But it's open though. It's a tough shot."
So there you have it, some possible destinations for the 45-year-old if he were to move this offseason.
---
Where could Tom Brady land this offseason?
Looking at the teams mentioned by Gronkowski, we can get a better idea if Brady is going to be a good fit or not. The 49ers already have Trey Lance and now Brock Purdy as their quarterbacks.
Would they stunt the pair's growth for Brady?
Then there are the Patriots, who have a young quarterback in Mac Jones, but all isn't well in New England for Jones, and a move might be possible.
The one that has gotten the most traction is the Raiders. With Derek Carr out in Las Vegas, it could pave the way for the 45-year-old to continue his illustrious career with the Raiders and Davante Adams.
What will the seven-time Super Bowl champ do?
We will find out soon enough.
---
If you use any of the above quotes, please credit The New Heights podcast and H/T Sportskeeda.