In the first season under coach Dennis Allen in 2022, the New Orleans Saints failed to qualify for the postseason for the second time in a row. They were in the running for a postseason spot going into Week 17, but it was more because of the NFC South's weakness than the Saints' superior football performance that they missed out.
A decision regarding their 2023 rivals was made on January 8. After losing to the Carolina Panthers in the last game of the 2022 regular season, the Saints came in third in the NFC South with a record of 7-10. Next season, the NFC South will play the NFC North and the AFC South.
The Saints will play NFC South division rivals six times - three times at home and three times on the road. They will also be matched up against all four AFC South as well as NFC North teams. The AFC East team that finished in the same place as them in 2022 will be their opponent in their 17th game.
•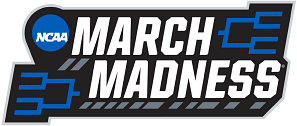 ---
New Orleans Saints home opponents in 2023
Atlanta Falcons
Carolina Panthers
Chicago Bears
Detroit Lions
Jacksonville Jaguars
New York Giants
Tampa Bay Buccaneers
Tennessee Titans
---
New Orleans Saints road opponents in 2023
Atlanta Falcons
Carolina Panthers
Green Bay Packers
Houston Texans
Indianapolis Colts
Los Angeles Rams
Minnesota Vikings
New England Patriots
Tampa Bay Buccaneers
Houston and Indianapolis last hosted the Saints in 2015. They will have the opportunity to travel to places they only visit once every eight years, thanks to the additional non-conference opposition.
The group was only in New England for the 2021 Patriots game, though. The Patriots are a squad that's supposed to play a home game in Germany in the upcoming season, so it's a fascinating development.
New Orleans Saints' 2023 rivals had a combined record of 122-164-3 in 2022, which represents a winning record of just .427 for the league's second-easiest schedule.
Only the Atlanta Falcons (.417) have a smoother path ahead of them. Only four of the 14 teams who qualified for the postseason appear on the Saints' 2023 schedule: the Tampa Bay Buccaneers, Jacksonville Jaguars, New York Giants and Minnesota Vikings.