There's no stopping Shannon Sharpe's departure from the FS1 program "Undisputed." It would be unusual not to see him opposite Skip Bayless, as he has been a mainstay in the program since 2016.
There are rumors that Bayless' tweet regarding Damar Hamlin's in-field incident was the final straw in their working relationship.
However, Sharpe's latest Twitter activity suggests that the rift started before that canceled game between the Cincinnati Bengals and the Buffalo Bills.
•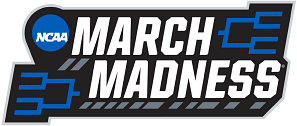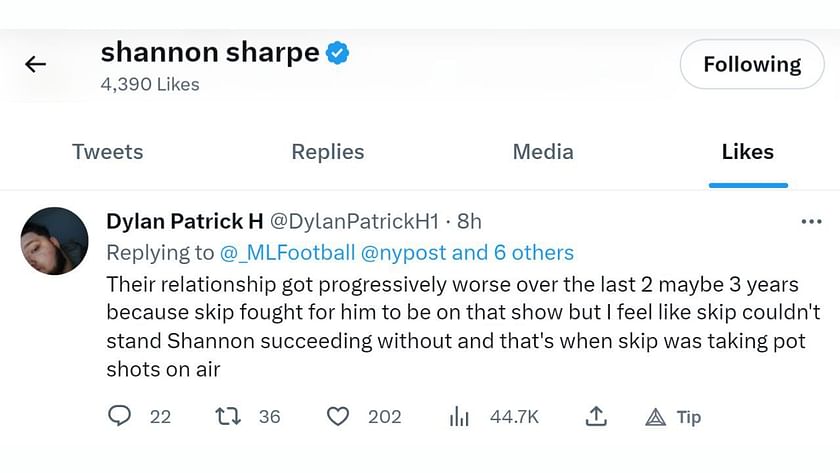 The three-time Super Bowl champion liked a Twitter comment by one Dylan Patrick H which said that his relationship with Bayless got "progressively worse over the last two, maybe three years".
"Their relationship got progressively worse over the last two, maybe three eyears because Skip fought for him to be on that show. But I feel like Skip couldn't stand Shannon succeeding without, and that's when Skip was taking potshots on air" - Dylan Patrick H on Twitter.
Liking a tweet does not paint the full picture. However, it speaks volumes about the sequence of events that led to the breakdown of their healthy working relationship.
The five-time All-Pro tight end found additional success via the "Club Shay Shay" podcast. His episode with NASCAR driver Bubba Wallace was included in the "Apple Podcasts Best of 2021" list. The show recently reached 100 episodes with Grammy Award winner Ne-Yo as his latest guest.
With Shannon Sharpe agreeing to a buyout of his FOX Sports contract, he is now free to expound his creative freedom.
He can parlay his brand into more broadcasting opportunities or produce new sports shows. It is the perfect time to strike, considering that the Pat McAfee show is going to ESPN, and the Kelce brothers are succeeding with New Heights.
---
The Shannon Sharpe-Skip Bayless debates that led to their breakup
There is no shortage of contentious moments throughout Sharpe's run in "Undisputed." However, football fans cite two instances that convinced the eight-time Pro Bowler to leave.
They discussed Tom Brady and the Tampa Bay Buccaneers' performance during their 2022 Wild Card Round against the Dallas Cowboys. However, the discussion took a personal turn when Bayless suggested that Sharpe was jealous of Brady's career.
Then there's Bayless's controversial tweet during the Week 17 Bills-Bengals game. He said that when the league decided to cancel the game and declare it a no-contest:
"No doubt the NFL is considering postponing the rest of this game - but how? This late in the season, a game of this magnitude is crucial to the regular-season outcome ... which suddenly seems so irrelevant."
Sharpe skipped the following day's "Undisputed" episode. He came back a day later and asked Bayless to delete his tweet. Bayless stood by his post, leading to another heated argument between the hosts.
Sharpe and Bayless also had heated arguments when they discussed anything related to LeBron James or the Dallas Cowboys.
Edited by Shamik Banerjee