Following their divisional-round playoff loss to the San Francisco 49ers, the Dallas Cowboys threw some shade at their star quarterback, Dak Prescott.
Prescott, like most Cowboys players, had an off-game and didn't perform to the best of his ability. In the loss, he completed 23 out of 37 passes for 203 yards, one touchdown, and two interceptions.
Following their loss, the Dallas Cowboys' Twitter page threw Prescott under the bus in a tweet that downplayed his performance.
•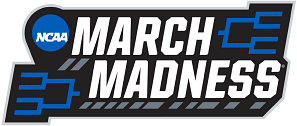 The Cowboys Twitter page tweeted:
"Dak Prescott gave away the ball twice in the narrow loss to the 49ers, in a matchup the Cowboys had a chance to win if they didn't again generate self-inflicted wounds."
While many people found the tweet insensitive, one of those who vocally spoke about it was Undisputed host Shannon Sharpe. Sharpe demanded that the employee who posted the tweet be fired after throwing Dak Prescott under the bus.
Sharpe said:
"This is a team official account, now at first I thought they were hacked, I said somebody hacked this account, and then I look and it's still up, so clearly it hasn't been hacked. This came from a team official that runs their social media account and they thought it was ok to throw Dak Prescott under the bus."
"Teams are very conscious to not throw their superstars under the bus, especially from their team account. I can assure you if the Chiefs lose, there won't be a picture of Patrick Mahomes. But to throw him [Prescott] under the bus, to this level, to this magnitude, that employee should be fired if he hasn't been already."
The Dallas Cowboys have now suffered a second-straight loss to the San Francisco 49ers in the playoffs
For the second-straight year, Dallas has lost to the 49ers in the playoffs in a comical way.
On Sunday, as they were hoping for a miracle, they ran a play in an unusual formation that saw Ezekiel Elliott line up at center. The ball was snapped to Dak Prescott, and he completed a pass to KaVontae Turpin who got lit up right away, which ended the game before Dallas could even get one lateral off.
Last year, as the Cowboys were marching downfield to score while down, they chose to run a QB draw with Prescott, who kneeled down with no timeouts remaining, causing the clock to run out.
The team account did not single out Prescott after their playoff loss last year, but decided to do so after their loss this Sunday.
If you use any of the above quotes, please credit Shannon Sharpe, the Dallas Cowboys, Undisputed, and H/T Sportskeeda