As Skip Bayless and Shannon Sharpe's partnership is coming close to an end, NFL fans all over the world are speculating what happened behind the scenes for Sharpe to decide that it was time to leave Fox Sports and Undisputed, the show he hosted alongside Skip.
Things have not been good for Bayless this year ever since it began. Perhaps what caused a poor start was one of the main reasons why Sharpe decided to end his stay at the show.
As the entire situation with Damar Hamlin developed live to the world in early January, Skip made an insensitive tweet about the league's need to postpone the game. He stated that it would be very difficult to do so late in the season.
•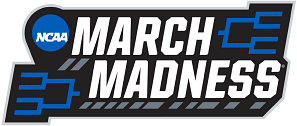 His tweet was prompted by incredulous responses from pundits, fans, and players. Former Cowboys wide receiver Dez Bryant went as far as to say that Bayless "needs to be canceled as soon as possible."
---
What happened to Damar Hamlin?
Bills safety Damar Hamlin collapsed on the field. He made a routine tackle on Bengals receiver Tee Higgins and got up quickly but then went down. After receiving treatment for over 10 minutes, he was taken off the field in an ambulance.
The NFL officially suspended the game after both coaches discussed the decision with game officials. Players from both teams were crying on the field and did not want to continue playing. Hamlin exited the Paycor Stadium alongside his mother.
Thankfully, not only has he made a full recovery but there's the expectation that he's going to be able to resume his football career without any setbacks in 2023.
---
What did the tweet mean for the Bayless-Sharpe relationship?
Not only did Shannon Sharpe miss the next day's show over the tweet, but the pair had a live disagreement about it right when they came back. Sharpe, a former player himself, was livid with the tweet and made his feelings clear to start the show, creating an awkward moment for everybody who was watching.
The pair kept their relationship at a professional level this year, but with news of Sharpe's buyout with Fox Sports breaking on Wednesday, it's clear things were not the same.
Edited by Nicolaas Ackermann