Stephen A. Smith reckons Kansas City Chiefs quarterback Patrick Mahomes could still be reeling from the Super Bowl loss to Tom Brady and the Tampa Bay Buccaneers in 2020.
Mahomes has led his team to their third Super Bowl appearance in four seasons against the Philadelphia Eagles. Three years ago, he and the Chiefs beat the San Francisco 49ers in their first big game, but their second appearance ended in a loss to Brady and the Buccaneers.
In the 31-9 loss to the Bucs, the Chiefs quarterback had a dilapidated offensive line that was unable to protect him. That left him to fend for himself and try to make plays happen on the fly while dealing with a foot injury that didn't allow him to play his best football. Now, as he enters Super Bowl LVII, once again with an injury and up against a powerful defense, Mahomes could be afraid of history repeating itself.
•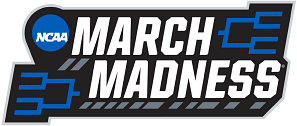 ESPN's Stephen A. Smith said on "First Take" on Tuesday morning that he believes the loss against the Bucs is still on Mahomes' mind and that he's trying to extend plays to get the ball to tight end Travis Kelce.
Smith said that time is valuable to Mahomes' offense, but facing the Philadelphia Eagles front four may be a different situation, and he may be able to get that extra time when they come for him.
"He's going to try to extend plays; he's going to try to make plays, and that's going to give Fletcher Cox and the rest of the crew an opportunity to get at him. Let's also take this keep this in mind. Last, we saw the Kansas City Chiefs in a Super Bowl. We saw them in Super Bowl against Tampa Bay, what did we lament, the fact that Patrick Mahomes was running for his damn life, the entire game."
Smith added that the Chiefs' offensive line is much better this season than the 2020 season, when they left their quarterback scrambling against a powerful Bucs defense.
"I think he believes in his offensive line this year compared to what he did two or three years ago. I think he's going to sit up there and he's going to take a little bit more time on a lot of occasions to throw that football and I think that's going to give the Eagles pass rush an opportunity to get to him," Smith said.
The Eagles' pass rushers will attempt to make the Chiefs' quarterback's job very difficult by not giving him time to get the ball out of his hands and down the field.
---
Stephen A. Smith thinks Patrick Mahomes has been more impressive this offseason than Jalen Hurts
On ESPN's "First Take" earlier this week, the question of which Super Bowl quarterback was more impressive this season and in the playoffs popped up. Smith said that while Eagles quarterback Jalen Hurts has overcome a lot of adversity to get to this point, there is no question that Patrick Mahomes has had a better run.
"There is no question that Patrick Mahomes has had the more impressive run particularly this postseason than Jalen Hurts."
Smith gave credit to Hurts for the work he has put in the last two seasons and dealing with an injury this season. However, he said that the success that Mahomes has had in his career so far is the reason he has chosen the latter.
He pointed out that the earliest Mahomes and the Chiefs have been eliminated in the playoffs in his career is in the AFC title game, proving how much overall success he has had consistently.