In 2016 quarterback Lamar Jackson won the Heisman Trophy when he was a sophomore at Louisville. He was the first ever Heisman winner from the university and the youngest to win the award. This was even more impressive, as he was just 19 years old at the time.
The 2022 nominees for the Heisman Trophy award were announced on Monday evening. Four quarterbacks were nominated: USC's Caleb Williams, Ohio State's C.J. Stroud, TCU's Max Duggan and Georgia's Stetson Bennett IV.
But there is one interesting fact linking Bennett and Jackson, as both quarterbacks were born in 1997. Lamar Jackson won the award as a true Sophomore and then decided to forego his senior season and enter the NFL in 2018 at the age of 21.
•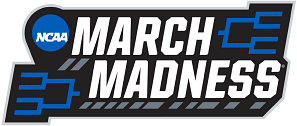 As for Bennett, he walked-on at Georgia his freshman year. He decided to transfer after that season to Jones Community College because quarterback Justin Fields had just committed to playing for the Bulldogs. Fields would then go on to Ohio State and has been in the NFL for two seasons.
Bennett played one season in college as the starting quarterback before being offered a full scholarship back in Georgia. He was number two on the depth chart in 2019 and the start of the 2020 season at Georgia. He did start a few games, but lost the job to J.T. Daniels.
In 2021, he was once again the backup to Daniels to start the season but ended up getting the starting job and leading the Bulldogs to the National Championship. He then used his extra year of eligibility, better known as the 'COVID year,' to return to Georgia this season for one last ride.
At 25 years old, he will likely be the oldest member of the upcoming draft class. Leading the number-one Georgia Bulldogs again this season and a Heisman nomination may help his draft stock and get him playing on Sundays.
Will QB Lamar Jackson play this weekend vs. the Pittsburgh Steelers?
Lamar Jackson injured his knee in the first quarter of the Week 13 game against the Denver Broncos on Sunday. After the game, it was revealed that Jackson had a sprained PCL, which will likely take a few weeks to heal.
With the upcoming NFC North matchup against the Pittsburgh Steelers, Jackson isn't expected to take the field. Ravens head coach John Harbaugh said that while his quarterback is "week to week," it's not likely he will play in Week 14.
Backup quarterback Tyler Huntley, who came into the game after the injury, will likely start on Sunday against the Steelers. Huntley is a very servicable backup for Lamar Jackson, and it will be interesting to see how he does.