On Monday morning, the San Francisco 49ers confirmed safety Talanoa Hufanga had suffered a torn ACL. The 49ers safety injured his knee on a non-contact play on Sunday during their win over the Tampa Bay Buccaneers.
Talanoa Hufanga went to tackle Buccaneers running back Rachaad White, and his right knee could be seen buckling. He was then taken to the locker room, and initial tests assumed it was a torn ACL. An MRI confirmed the devastating news.
•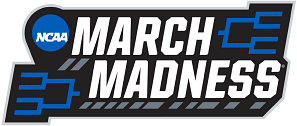 Now, the San Francisco 49ers must find a replacement for the All-Pro safety who will be out for the remainder of the 2023 NFL season. A tough blow for San Francisco's defense as Hufanga is tied for the team lead in interceptions with three this season. The good news in the long term for the 49ers is that Hufanga is expected to be ready for the start of the 2024 NFL season.
Three replacements for 49ers' Talanoa Hufanga
Below are three players who could fill the void for the San Francisco 49ers defense in Talanoa Hufanga's absence.
#1 - Ji'Ayir Brown
The 49ers drafted the rookie out of Penn State and took advantage of the opportunity to get more playing time after Hufanga went down on Sunday. Ji'Ayir Brown made big plays late in the fourth quarter to secure the 49ers win. He broke up Buccaneers' quarterback Baker Mayfield's possible touchdown pass on fourth down with six minutes remaining.
Brown also recorded his first interception after Dre Greenlaw tipped a pass by Mayfield with just under four minutes remaining. The rookie made a diving catch to intercept the pass and seal the win.
In Hufanga's absence, Brown will make his first career start on Thursday against the Seattle Seahawks. He looks to be the first option for the San Francisco 49ers moving forward.
#2 - Landon Collins
A free-agent option for the San Francisco 49ers could be Landon Collins. The former New York Giants defensive player was released after his second stint in 2022. While it wouldn't be a long-term option, Collins could add depth to the position. In eight NFL seasons, he has 12 interceptions, seven forced fumbles, five fumble recoveries and 489 solo tackles.
#3- Tayler Hawkins
With Hufanga's absence, the 49ers should create depth behind Brown. Tayler Hawkins, currently on the San Francisco 49ers practice squad, would likely get the nod to the active roster. He is the lone safety on San Francisco's practice squad. He was an undrafted free agent out of San Diego State in 2022. He spent the 2022 NFL season on the practice squad as well.
Edited by Abhimanyu Gupta