The post-Tom Brady era in Tampa Bay was always going to be a tough process, and with Baker Mayfield and Kyle Trask fighting for the starting job, fans aren't exactly thrilled.
As OTAs begin, both quarterbacks are getting a grip on the offense. But still, fans aren't pleased with them being the options at quarterback for Todd Bowles' team. In a video that showed both Mayfield and Trask completing drills, both threw bad passes that were either out of reach of their receivers or were misplaced.
This naturally caused a meltdown on social media with one fan stating that the Bucs are "in the gutter" at quarterback.
•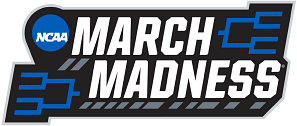 "Bucs in the gutter love too see it."
It went as far as fans wanting to see free agent Cam Newton under center for the Buccaneers.
"Cam Newton can still throw btw … in case you forgot @Buccaneers."
Others chimed in with their thoughts on what was an underwhelming session of practice.
So, it appears that not many fans have high hopes for the Buccaneers this year, with Baker Mayfield and Kyle Trask battling it out for the quarterback position.
---
Baker Mayfield to win Buccaneers QB battle?
With Tom Brady now retired, many feel that the Buccaneers signing Baker Mayfield means that he will be the starting quarterback come Week 1. Now, many are making claims based on that one video above about how Tampa's season will go, which is unfair.
In truth, Mayfield won't have to be lights out to improve on what the Buccaneers did last season. With Brady, Tampa Bay was ranked 25th in points per game (averaged just 18.4) and finished with an 8-9 record.
Keep in mind that Mayfield will have weapons on Mike Evans and Chris Godwin to throw too. Of course, many look at how even Brady couldn't make it work, so, they think, Mayfield has zero chance. But never say never.
He had some fine moments for the Los Angeles Rams last season despite his 1-3 record from his four games. Many hope that Mayfield can win the starting job and put his best foot forward.
Edited by Akshay Saraswat