The NFL Pro Bowl Games will debut this season as a new and exciting way for fans to watch some of the top players in the league showcase their athletic talents.
A few months ago, Super Bowl-winning quarterbacks Peyton and Eli Manning were announced as the coaches of the AFC and NFC respectively.
On Thursday, Peyton and Eli announced who the captains would be for each team in the Pro Bowl Games.
•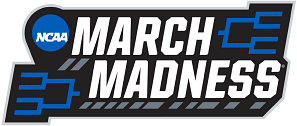 Peyton Manning will team up with rapper Snoop Dogg for the AFC. Eli Manning, meanwhile, will team up with comedian and actor Pete Davidson for the NFC. Snoop is a diehard Pittsburgh Steelers fan, while Davidson has declared in the past that he grew up as a New York Giants fan and is still a big supporter of the team.
While both Snoop and Davidson will bring a lot of comedic relief and entertainment to the Pro Bowl Games, some NFL fans weren't happy. Some believe that the fact that neither of them are professional athletes will bring down the program.
While some agreed that Snoop was a good choice, others weren't happy with Davidson being a part of the event.
A number of NFL fans were also unhappy with the new format for the Pro Bowl and felt that announcing Davidson and Snoop as captains won't help the ratings and/or encourage people to watch the telecast.
---
How will the NFL Pro Bowl games work?
After years of complaints from NFL fans that the Pro Bowl was boring and not worth watching, the league announced earlier this year that they would be changing the format.
The games will take place in Las Vegas, Nevada, just like last season, on February 5, 2023.
The new format will feature several events with the AFC facing off against the NFC. Players selected to play in the games will compete in six skill-based competitions, which include a "Best Catch", a defensive and offensive lineman strength competition, a speed competition and even a relay race.
The event will be capped off with a flag football game with the AFC facing off against the NFC.
The main event will also showcase live music throughout for fan entertainment. While NFL fans still feel a little unsure about the format and perhaps even the selection process, the new event will definitely be something to watch.