Deion Sanders took his first collegiate head coaching job in 2020 at Jackson State University. Not only was he able to secure some of the top recruits in the nation to play for him, he also brought a great deal of exposure to the well-known HBCU.
Within six months of being the head coach at Jackson State, Boardroom reports that the university gained about $185 million in advertising revenue. Sanders announced that he would be leaving after the 2022 NFL season and would take the head coaching job at the University of Colorado.
•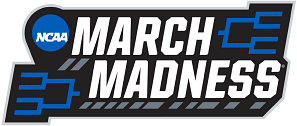 The "Coach Prime Effect" has now taken over in Colorado as well. In just the few short weeks since it was announced that he was the new head coach, merchandise sales have gone up about 700%. According to Front Office Sports, the most popular fan apparel on the Fanatics website is the Coach Prime Collection.
It appears that the fan fare that Deion Sanders brought to Jackson State will now also follow at the University of Colorado. The team had an abysmal 1-11 record in 2022, which put them 12th in the PAC-12. There will be a lot of work for Coach Prime to do to build the program back up. But the fan support alone for the team should help.
Deion Sanders' toe injury
In early 2022, Deion Sanders documented his experience with a very serious health condition on his Coach Prime Series. The Super Bowl winner had his big toe and second toe on his left foot amputated.
He had apparently had three femoral arterial blood clots that began in his calf and ended up going down his entire left leg. The clots caused compartment syndrome which prevents oxygen and blood flow. This led to the two toes having to be amputated.
Prior to the surgery and diagnosis of the condition, the former Jackson State head coach was seen on the practice field using a motorized scooter to get around because the pain was so intense.
In a recent appearance on the "Club Shay Shay" podcast with NFL Hall of Famer Shannon Sharpe, the coach gave a glimpse of what his toes look like now. He also went in depth about the prognosis that the doctors had originally given him. He stated that first they were trying to save his life. Then, they were trying to save his leg. In the end, just his toes needed to be amputated, which was actually the best case scenario.
"First it was the leg, then life and the 2 toes…I thank God it got to 2 toes. Take them, I'm good!"
Sanders does still walk with a limp, but the outcome could have been so much worse, and he acknowledges just how lucky he is.