Tom Brady and Bill Belichick undoubtedly proved to be one of the most prolific player-coach duos in NFL history, racking up six Super Bowl wins and tons of accolades along the way.
When their relationship on the field ultimately came to an end, speculation was rife that the two weren't seeing eye to eye. The end of an era came with its share of attention, and while Brady and Belichick both addressed their relationship multiple times, speculation followed the two wherever they went.
Is Tom Brady retiring a Patriot? Iconic QB set for one final felicitation
•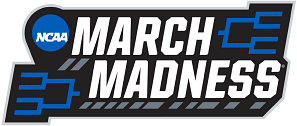 As Brady gears up to head back to New England for one final bow at Gillette Stadium, the seven-time Super Bowl champion addressed the rumors one more time.
In an interview with Boston.com, Brady said of Belichick:
"I was very fortunate to play with him and be a member of those teams. With him and his leadership and his ability to coach and put our team in a great position to succeed, I think we had a great relationship.
"He very much trusted what I was out there doing in the field, and it went both ways. Ultimately our success was because so many people in the organization, as coach Belichick always said, 'do your job,' and I did as quarterback and leader."
While the NFL icon reiterated that he will not be stepping onto the field ever again, he isn't quite done with the sport just yet.
Tom Brady's 2023 NFL plans explored
Per the man himself, Brady has agreed a deal to purchase a minority stake in the Las Vegas Raiders. The major business move comes on the heels of Brady buying into Mark Davis' WNBA champion Las Vegas Aces franchise.
While the deal has been unofficially agreed with Davis, NFL owners are yet to vote Brady's ownership move through.
ESPN's Adam Schefter reported that the investment is expected to be "passive" in nature. Brady, therefore, won't have any operational control over the Raiders in football matters.
There was intense speculation that Brady could suit up for the franchise in 2023, considering Jimmy Garoppolo's long history with injuries and his decision to undergo surgery this offseason.
On June 1, 2023, Tom Brady poured cold water over those rumors, once again stressing that he's more than happy to not take hits on the field anymore.