One day after the New England Patriots announced Tom Brady would be back in the NFL (albeit for an evening), the iconic QB moved quick to ensure he won't spend much time in retirement outside the NFL.
According to ESPN Insider Adam Schefter, Tom Brady is in 'deep talks' with Las Vegas Raiders owner Mark Davis to become a limited partner with the franchise.
"Discussions between the two sides have been going on for weeks and could soon be reaching a resolution, yet sources say it's still an extremely sensitive and fluid negotiation," Schefter wrote.
•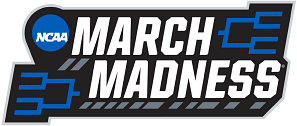 "Brady's investment is expected to be "passive," a source with direct knowledge of the situation says, and he would not have any operational control or authority over the club, both in business and football matters."
Tom Brady's potential stake with the Raiders would mark his second collaboration with franchise owner Mark Davis. The seven-time Super Bowl champion earlier purchased a minority stake in Davis' WNBA franchise, the Las Vegas Aces.
UFC head honcho Dana White earlier admitted that he tried to recruit Tom Brady to the Raiders, back when the QB was done with the Patriots.
"I was hammering him to come to Vegas. I was firing texts to him and he sent very cryptic text messages. He had me thinking he wasn't going to retire. So, you know what I was doing? I was hammering him to come to Vegas and play for the Raiders," White said at the time.
Brady, of course, reportedly pursued an ownership stake with the Miami Dolphins in 2021.
That pursuit of Brady ultimately cost the Dolphins their first-round pick in the 2023 NFL Draft. Owner Stephen Ross was also handed a fine after the league conducted a six-month investigation.
How much are Raiders worth in 2023?
According to Forbes, the Raiders were worth $5.1 billion in the 2022 season, making them the ninth-most valuable franchise in the league.
The San Francisco 49ers clocked in at #8 with a valuation of $5.2 billion, while the Dallas Cowboys reigned supreme at $8 billion.
What is Tom Brady's net worth in 2023?
According to multiple reports, Tom Brady is reportedly worth $270M in 2023. Brady has since signed a $375 million deal with FOX to become a part of their broadcasting team.
However, rumours are rife that the NFL icon could delay that deal by a year. The soonest we could see Brady in a broadcasting booth, therefore, would be the 2024 NFL season.